Category
Features
Member Profiles
Network Database
Matchmaking
Digital Events
News/Blog
E-Learning
Community Groups
Offers
Requests
Projects
Communication Tools
Description
Ignite a collaboration ecosystem with our Cluster Community Platform Template. A user-friendly, no-code solution that empowers your cluster to manage and engage members seamlessly.
Create a centralized digital platform unique to your community, fostering innovation, research, projects and collaboration like never before. Your powerful hub for a thriving cluster ecosystem starts here.

Which features does the template provide?
The Cluster Community Platform Template is a catalyst that defies conventional boundaries.
Imagine an ecosystem where automated matchmaking intelligently connects your members, creating a web of possibilities and opening the door to unprecedented collaborations.
Our networking features are your secret weapon, fostering partnerships, and nurturing business opportunities with an effortless charm. Knowledge sharing has never been this easy. With our collaboration tools, your members can exchange ideas, insights, and innovations, propelling your community towards a future where everyone thrives.
Moreover, our platform comes equipped with event management capabilities, that simplify the organization of workshops, seminars, and conferences, creating a unified platform for all your community needs.
But it doesn't stop there. We added these features to enhance your workflow:
Custom databases and profiles for your members: Cater to the specific needs of your community by creating unique profiles for Startups, Investors, Companies, Researchers, and Collaboration Projects. The power to tailor information and interactions rests in your hands.
Customizable User roles: Delegate and manage roles as your hub requires, assigning specific permissions for Hub Managers, Startups, Investors, Companies, Researchers, Sponsors, etc. This feature ensures that each user has access to what they need and contributes in their unique capacity.
Analytics and reporting tools: Stay in tune with the pulse of your community. Our advanced analytics tools provide valuable insights into community engagement, allowing you to measure, learn, and optimize your strategies for maximum impact.
Security and Privacy: We understand the importance of privacy. Our platform ensures that your data stays secure, providing customizable user roles and permissions to maintain a safe and trustworthy environment for your users.
Who is this template for?
This template is designed for visionary leaders who understand the power of community. If you're someone who thrives on teamwork and drives innovation, this template is for you. This is your golden ticket to creating a vibrant digital ecosystem where every member has a voice. It's your command center for cultivating a space where shared knowledge fuels growth, and where projects are born and realized This template is ideal for:
Cluster Managers
Ecosystem Managers
Project Managers
Community Managers
What are the benefits of using this template?
Experience the power of 24/7 digital access to your entire community. Nothing excites us more than bringing people together, and with our automated and efficient matchmaking, we're tearing down the barriers and sparking connections. Whether you're a startup looking to find the right investor, an industry leader seeking innovative research, or a researcher aiming to turn your hard work into tangible economic growth, our platform is your catalyst. We've created a vibrant digital space where relationships are nurtured, and the transfer of research projects into the economy is an everyday reality. This is what you can expect when you create your platform:
Instant Online Communication: Empower your team with real-time, digital collaboration tools, facilitating remote teamwork and bridging geographical gaps.
Effortless Event Management: Effortlessly plan and execute workshops, seminars, and conferences. Our tools are designed to facilitate knowledge sharing all while fostering a community of learning and growth.
Project Transparency: Showcase your cluster's achievements on custom project boards, manage tasks effortlessly with a customizable Kanban board, and be the link that bridges consortia.
Customers who've used this template
ITA Group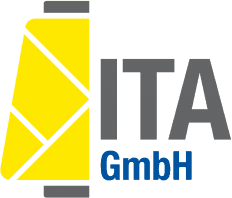 Enough talking. Start building!
Use template