All you need to know about LoftOS
Click on the different modules and features to get more information.
Feed
The home page for a logged in user. The feed displays and sorts the most relevant content on the network for each individual user (based on a profiling system). On the right side of the feed, widgets allow the placement of relevant static content like important information, prompts to complete profiles or add missing information. Certain important notifications are also displayed on the feed page.
Dynamic content
Profiling engine individualises feed
Widgets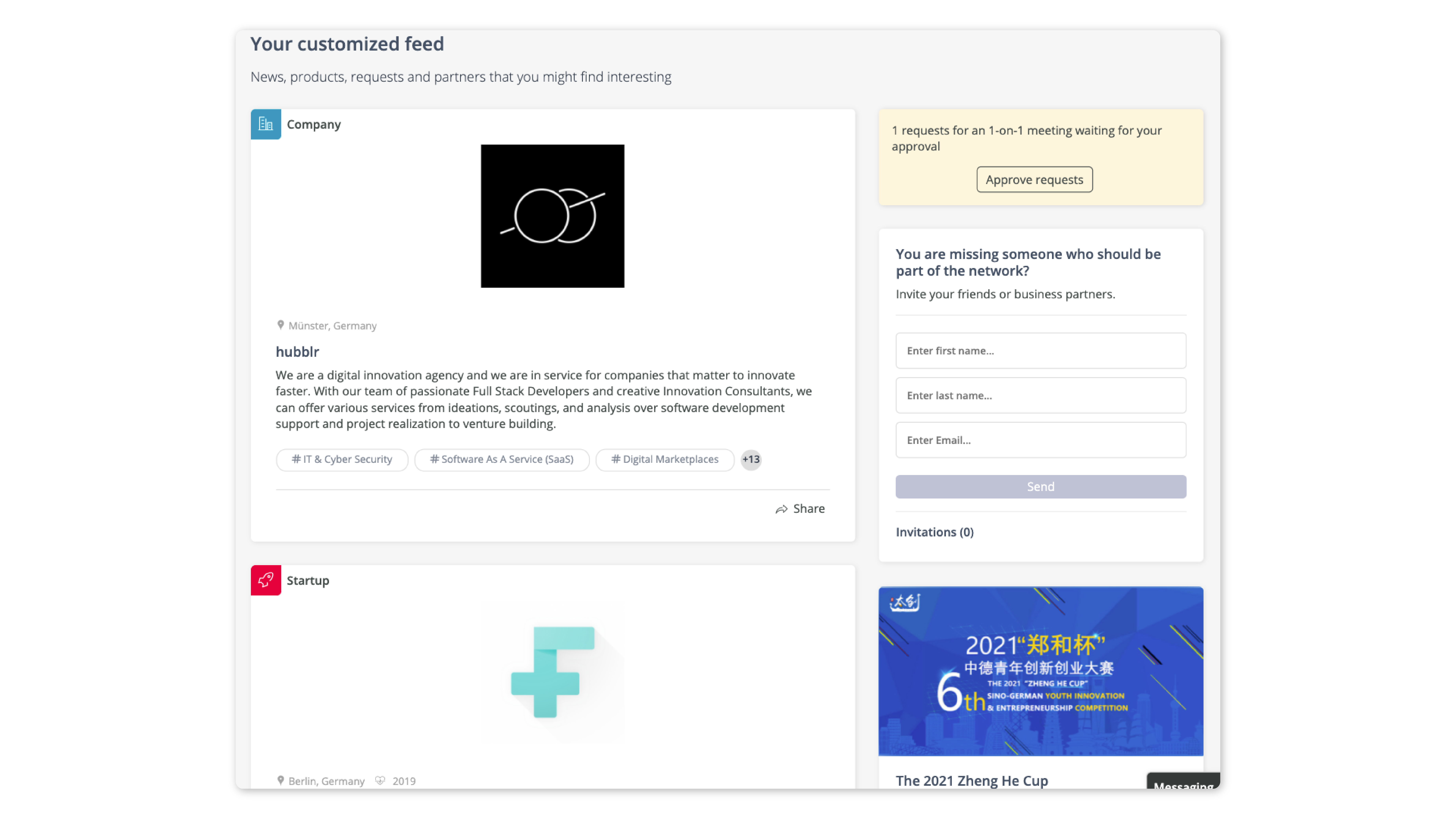 Organisations
A database of the organisations on the network, giving an in-depth look at the different actors in the ecosystem. The organisation profiles display information, i.e. contact information, tech categories, products, published requests and offers, registered team members and media such as twitter and youtube. Startups have the opportunity to enter information about their funding rounds and revenue numbers. Awards and acceleration programs can be entered from the participant's as well as the organiser's point of view and the corresponding organisations can be linked. An upload function allows users to upload documents, e.g. a presentation, in order to share certain information and content. Organisation profiles are curated by the linked users, verified by their email domains or a company admin user. It is also possible to group certain organisation types in different databases.
Database view with filters
Detailed organisation profiles
Live and user-curated data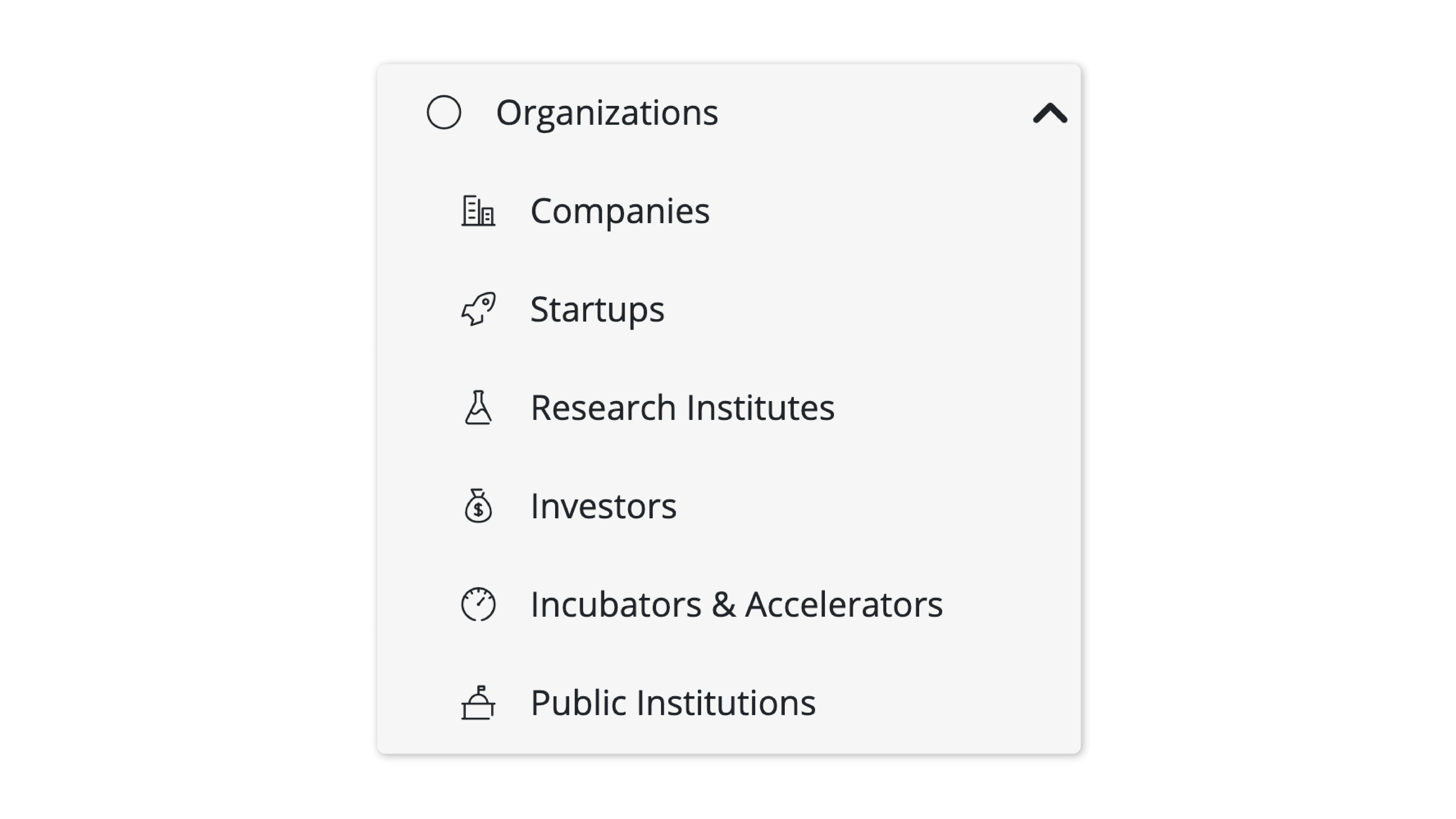 People
A database of the individual people in the ecosystem, allowing users to find relevant contacts by sorting through specific industries and stakeholder groups. User profiles contain a short biography, position, the assigned company, name and profile picture. A user's specific business requests or assigned offers are also visible in their profile. Users can send a direct message or request video meetings with other users through buttons on each profile.
Database view with filters
Detailed personal profiles
Direct messaging and meeting requests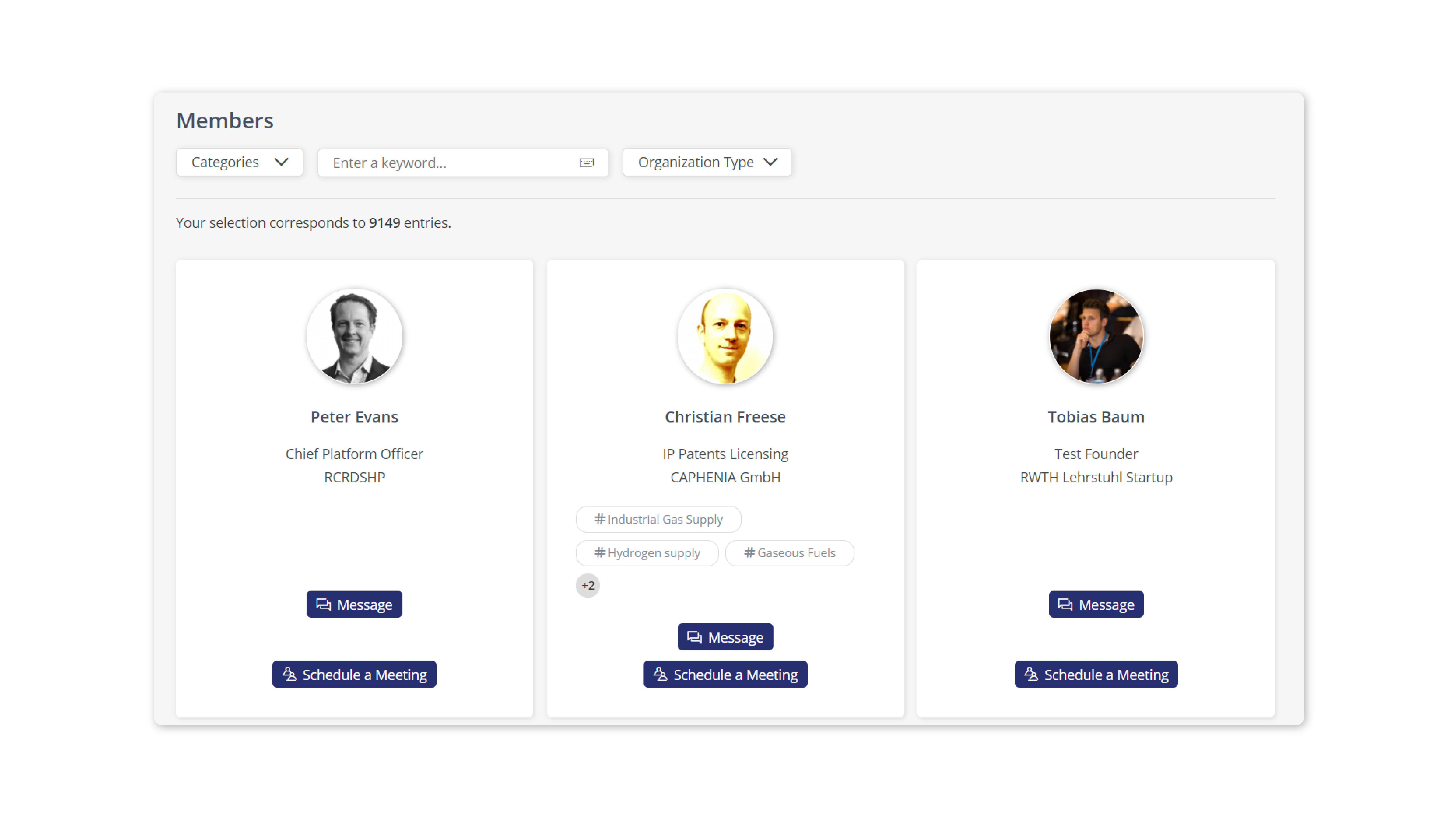 Offers
A module where users can broadcast their products, services, technologies, patents and more to the network. Offers can be specified with offer types, pricing, sectors, target customers, technology readiness level, implementation effort, unique selling point, business model and more. Each offer is then broadcast in the Offer marketplace. A matching system suggests the most fitting business contacts, based on Solution Requests in the Requests module.
Database view with filters
Offer types for different services and products
Matching with fitting business contacts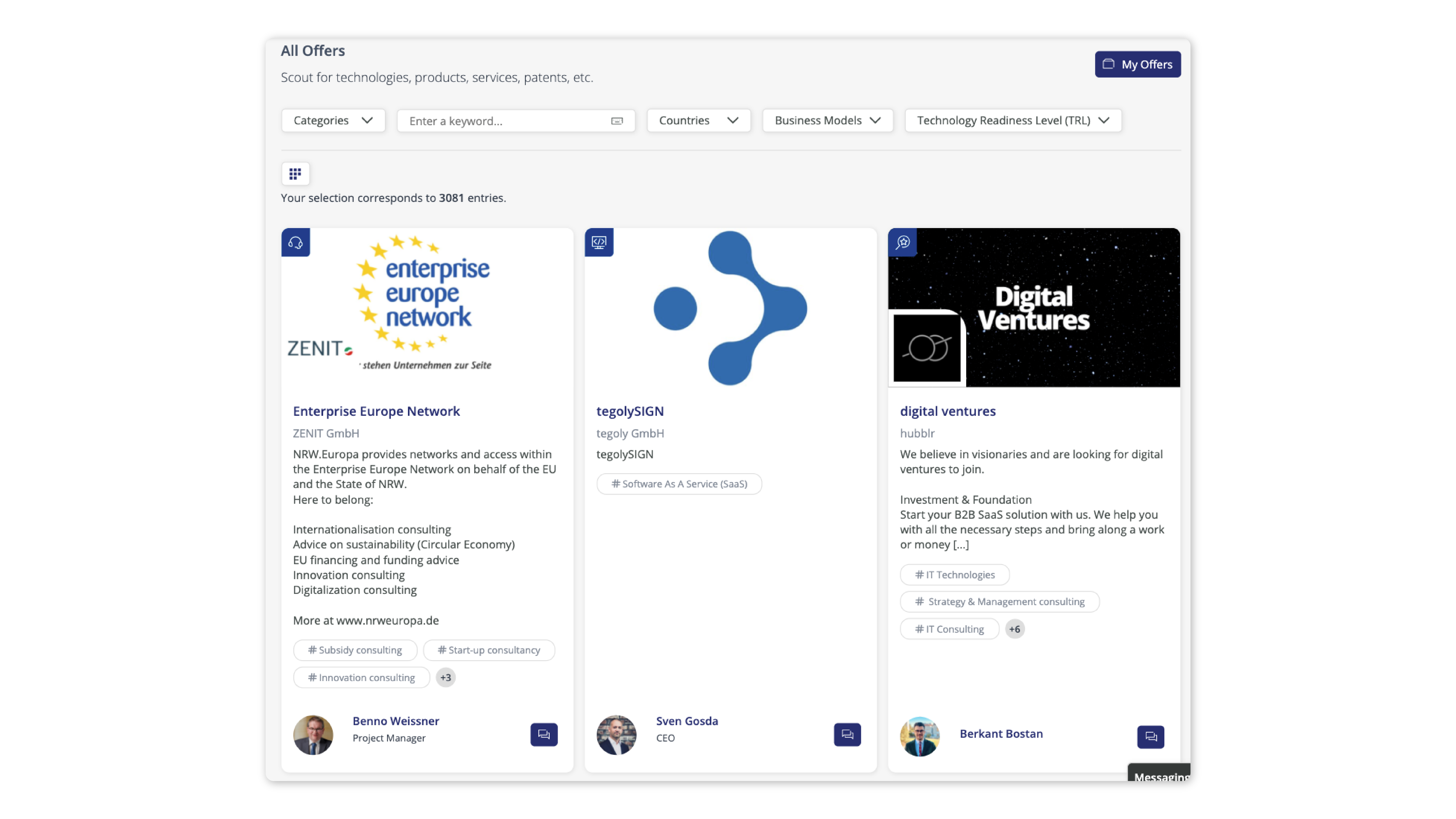 Requests
A module where users can find business partners for their individual needs, be it new suppliers, technologies and startups, investments, project partners or other types of collaborations. Users can choose how to broadcast a request, making it either visible for all users in the database view or invisible just to receive contact suggestions. A third option is to make a request anonymous and have users apply to it with a custom form. Each request can be specified with relevant information and a matching system then suggests the most fitting business contacts in the network.
Specific requests types for different needs
Different visibility settings
Matching with fitting business contacts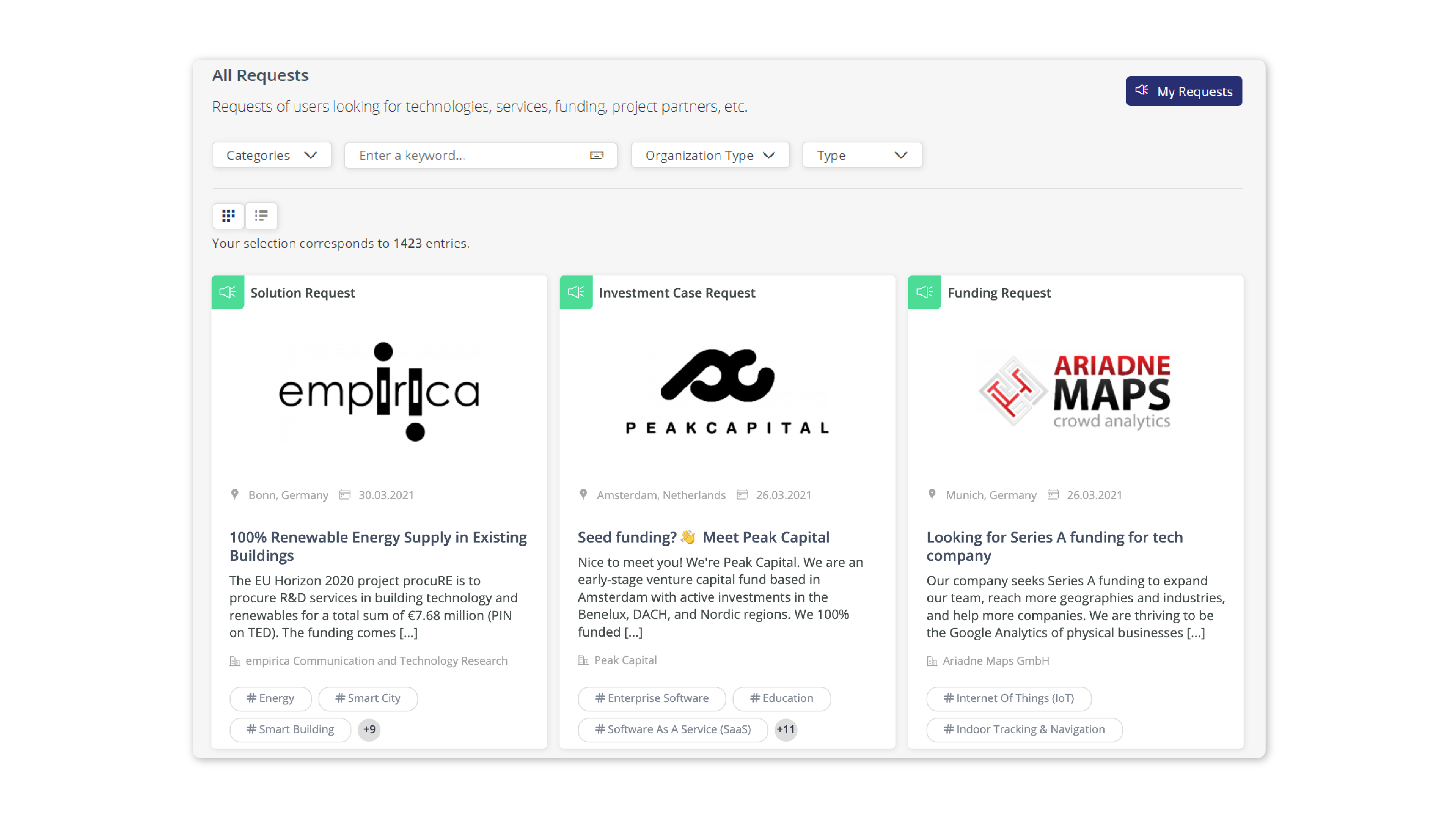 News
The News module enables users to broadcast news to the ecosystem. Next to the redactorial content, both a picture and a link to the original source can be included. The news are automatically linked to the user's organisation. All news are displayed to other users in an overview, equipped with extensive filter options like different technology segments, specific companies or countries. With this module, the platform becomes a valuable source of industry news.
Publishing by users
Picture and source attachments
Database view with filters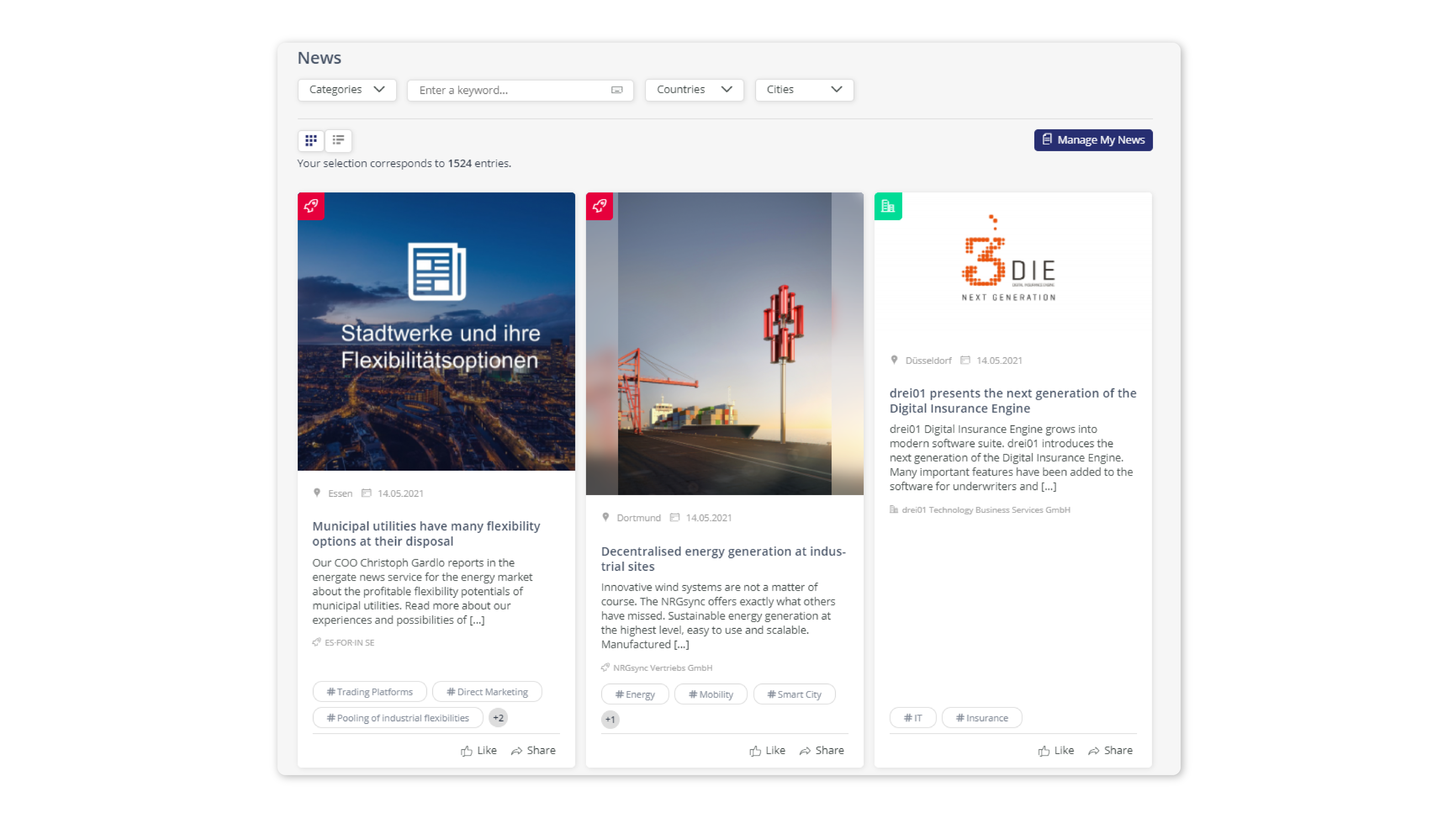 Events
This module allows platform administrators to create and manage virtual events like webinars, conferences, workshops, pitches and more, live on the platform. The integrated event tool enables the creation of fully customizable events. An organiser can create different livestreams, embedded or external web sessions and even 1-on-1 networking formats. Speakers can be selected from the network and each session is automatically added to the event agenda. Participants are displayed as a list next to a video stream and an event chat is included. Within a networking session participants can request short 1-on-1 video meetings. After publishing the event draft, it's accessible for platform users and they can register to the event by using the registration function on the respective event page.
Fully customisable agenda
Session types for different use cases
Integrated video conferencing and live chats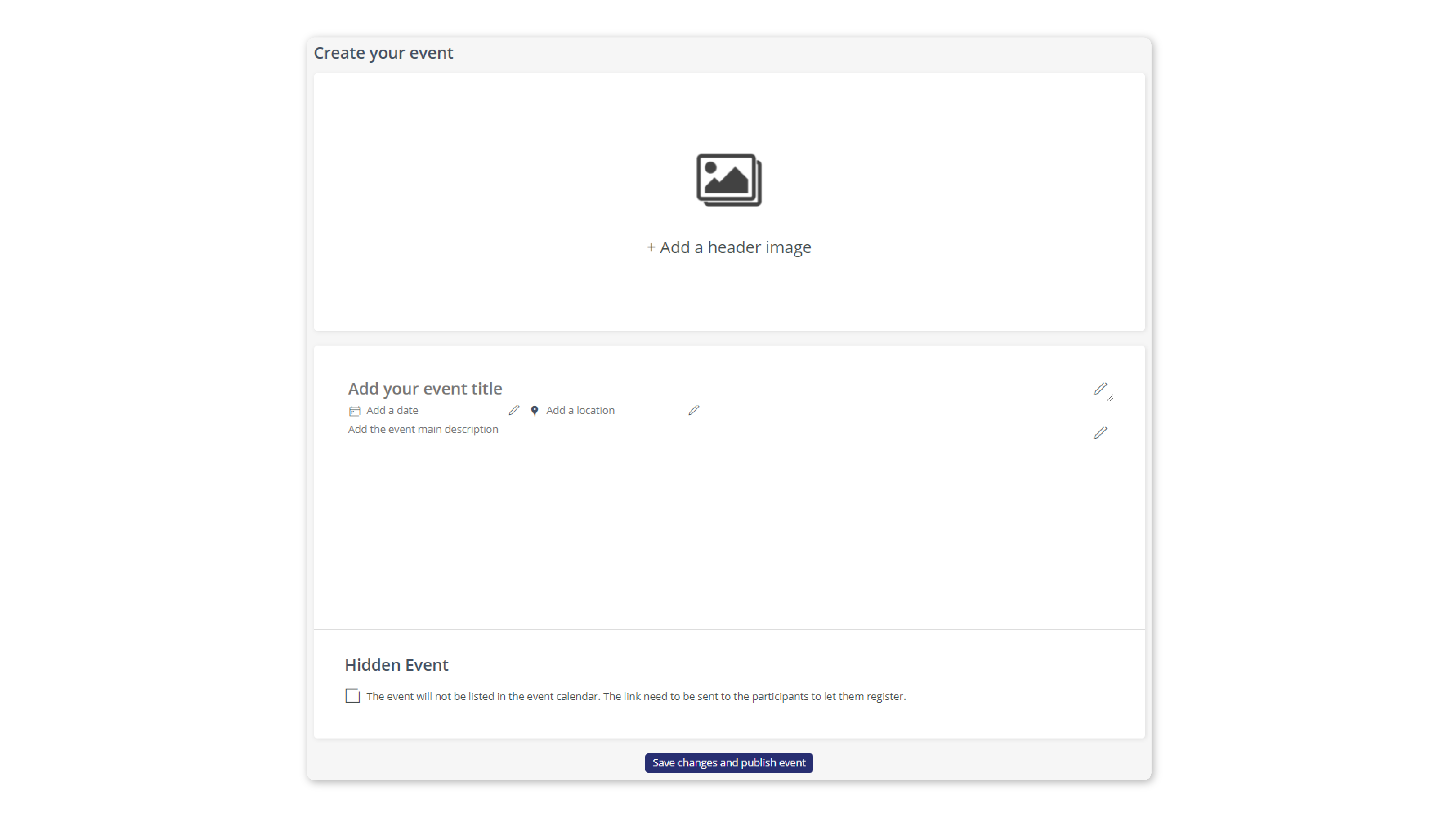 Projects
The platform offers its users the possibility to display innovation or research projects to enhance the knowledge transfer and foster collaboration within the community. Users can publish finished or ongoing projects. In each project profile, the user can state a short description, the project problem, its approach, its results and the project budget and duration. The user also can link involved projects partners, who are then invited to join the network. Within the Requests module, users can also search and be matched with suitable project partners.
Structured communication of projects
Linking and invitation of project partners
Database view with filters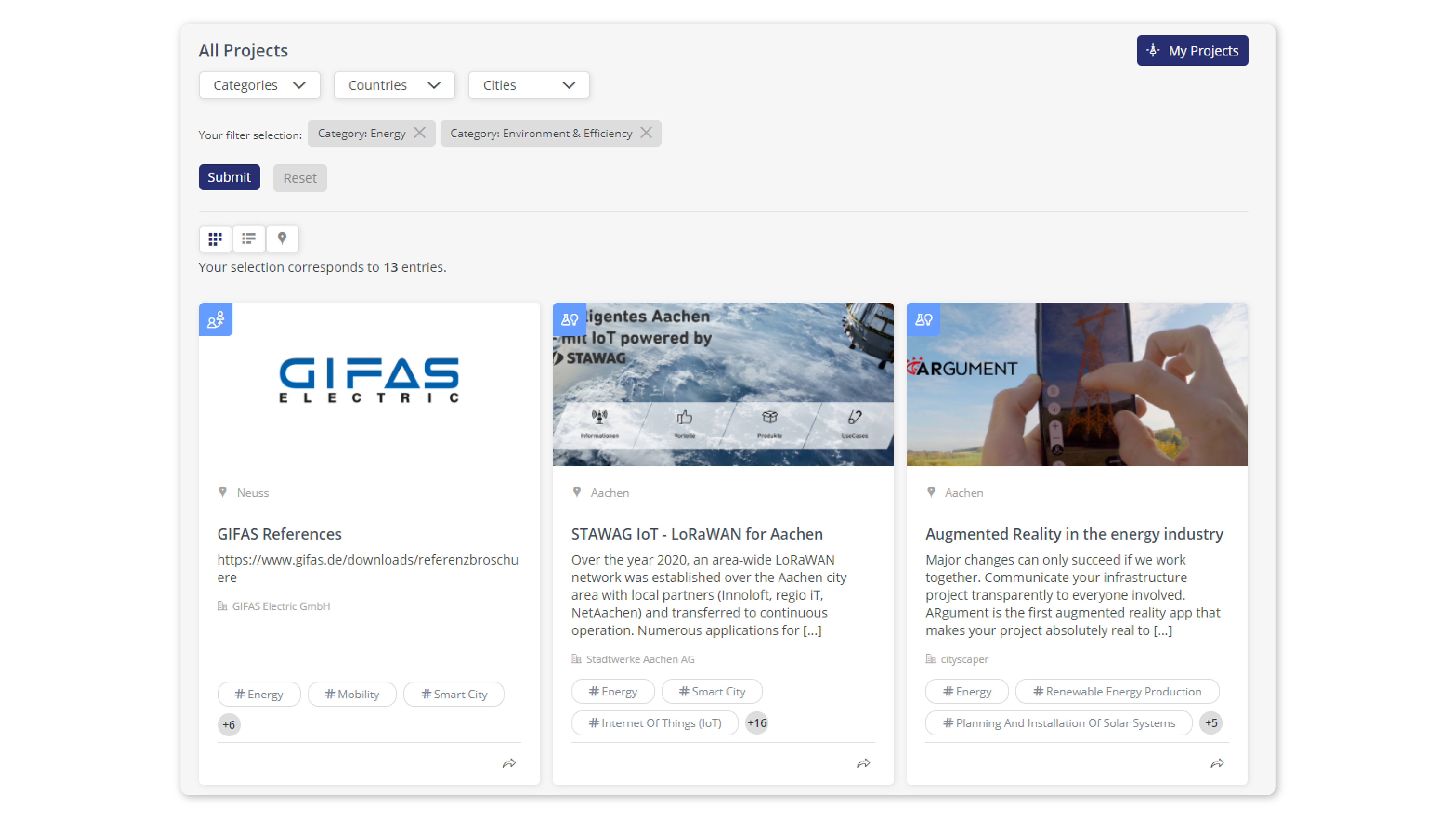 Groups
The Groups module allows the creation of "sub networks" within the larger network. This gives users the opportunity to manage collaborations on the platform with functions such as document sharing, group chats and mailings, forums and more. With Groups, users can manage consortia or join specific interest groups. This increases the interaction on the platform and therefore the added value for the users.
Creation of sub networks
Group chat
Document sharing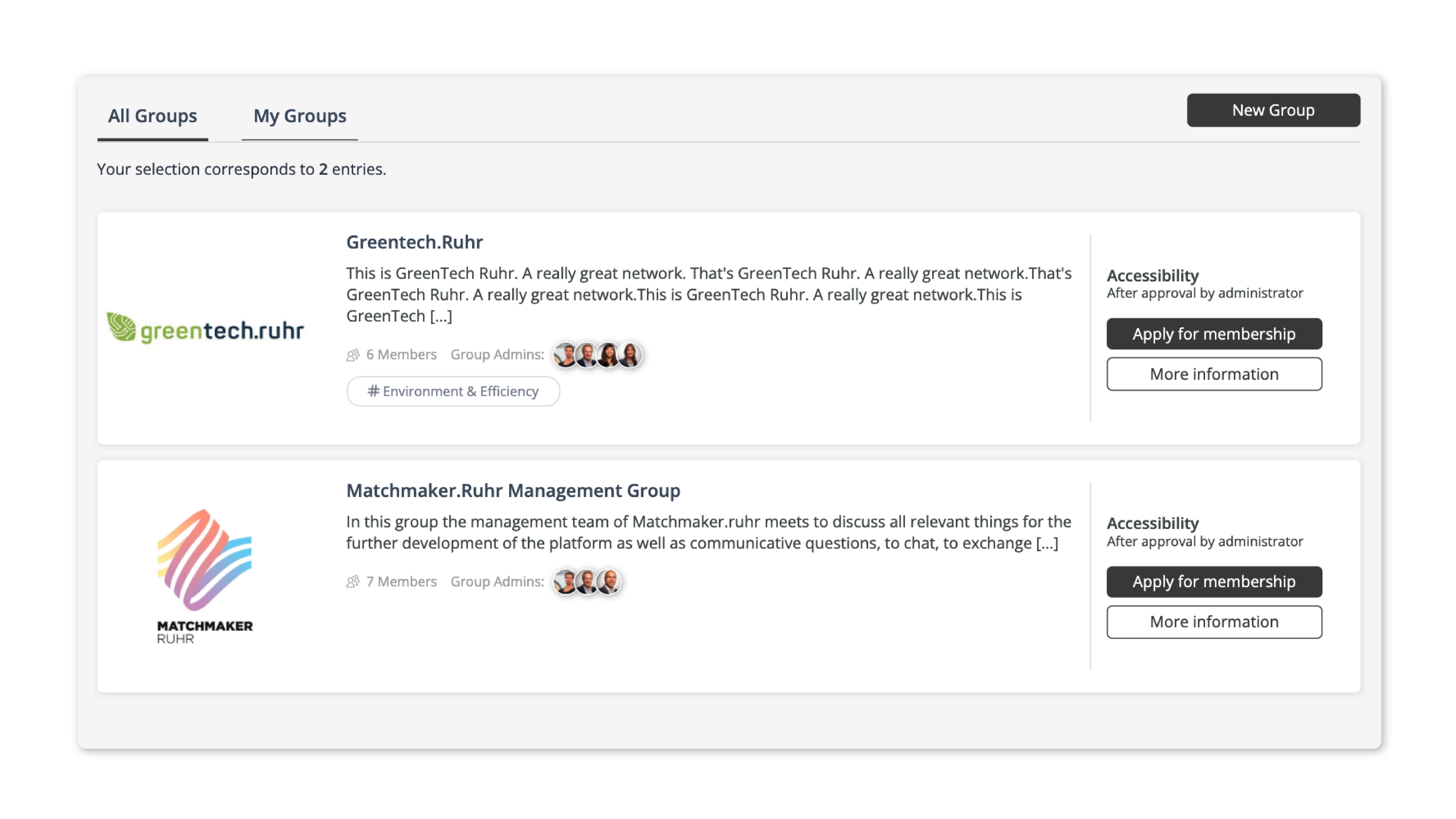 Admin Area
The Admin Area module provides platform administrators with various functions for user, content and community management on top of analytics. The admin can use an access management to determine the conditions under which users can register for their platform and thus control access to it. For platform users and content, the admin can not only control which institutions and their related data should be displayed in which platform module, but also directly edit any platform content of users if necessary. In this way, the admin has control over the content of his platform at all times. In addition, the admin has access to all users who signed up for the newsletter and can thus leverage this list for communication. Also for the communication with the users, widgets - which are displayed next to the feed - can be individually designed and created via a widget management. An analytics dashboard allows the admin to gain insights into the aggregated usage behavior of his users based on registration, login or click counts. This allows the performance of the platform to be monitored at any time and marketing and communication measures to be evaluated.
User and content management
Community communication features
Platform performance analytics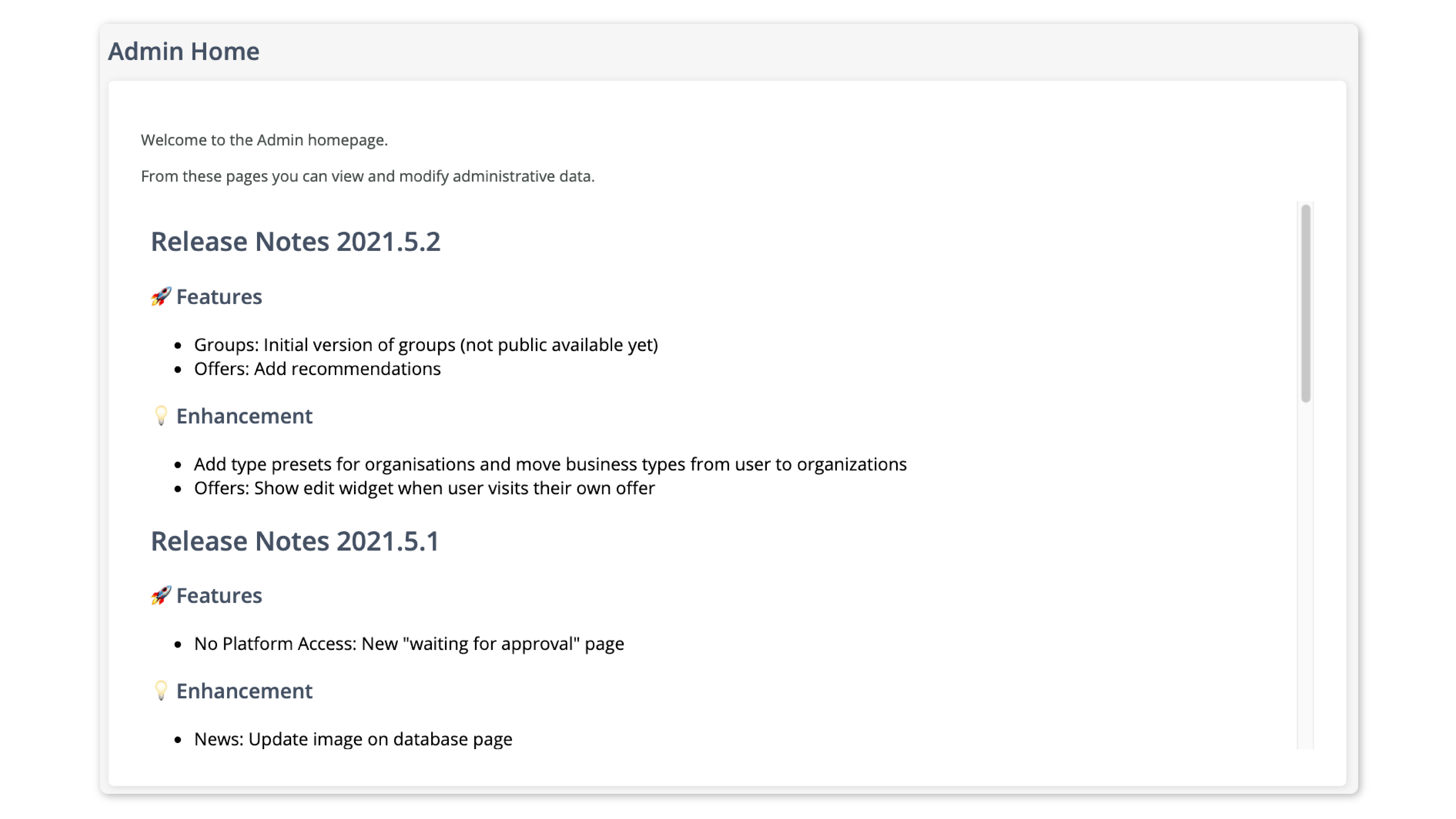 Pipelines
Pipelines is an integrated, Kanban-based card organization tool for mapping and managing stage-gate processes such as an internal innovation process, supplier scouting processes or sales pipelines. New ideas for business models or process optimizations can be formulated by employees on cards and discussed in comment columns. In addition, profiles of organizations from the network can be linked and potential suppliers added directly to the discussion. Individual cards can be finally evaluated by the employees and archived according to the result or moved to the next phase. Applications for open innovation or supplier requests as well as event or accelerator applications on the platform can be automatically imported into the tool and processed further there.
Evaluation of information
Collaboration with colleagues
Automated insertion of applications, etc.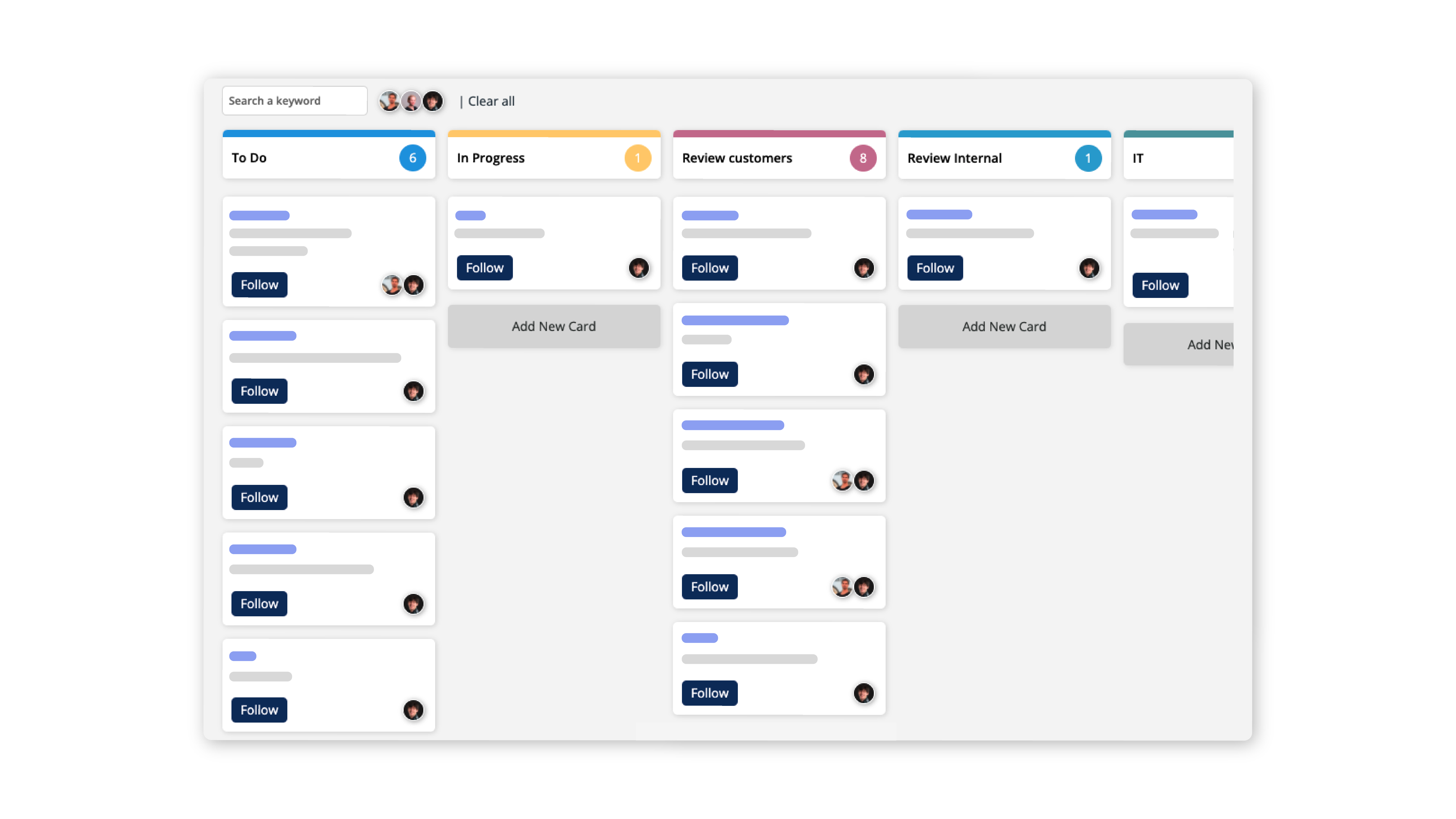 Awards & Accelerator Programs
Awards can be stored on the platform, as well as accelerator programs. In addition to the graphical creation of an integrated award webpage with information that can be entered individually, the winners or participants of the past years can also be listed. The listing happens via the active invitation of the participant to the platform incl. confirmation. In combination with the Forms module, applications for current awards and programs are processed via the platform. The Pipeline module enables the application management.
Award Webpage
Listing the winners
Combination with Forms and Pipelines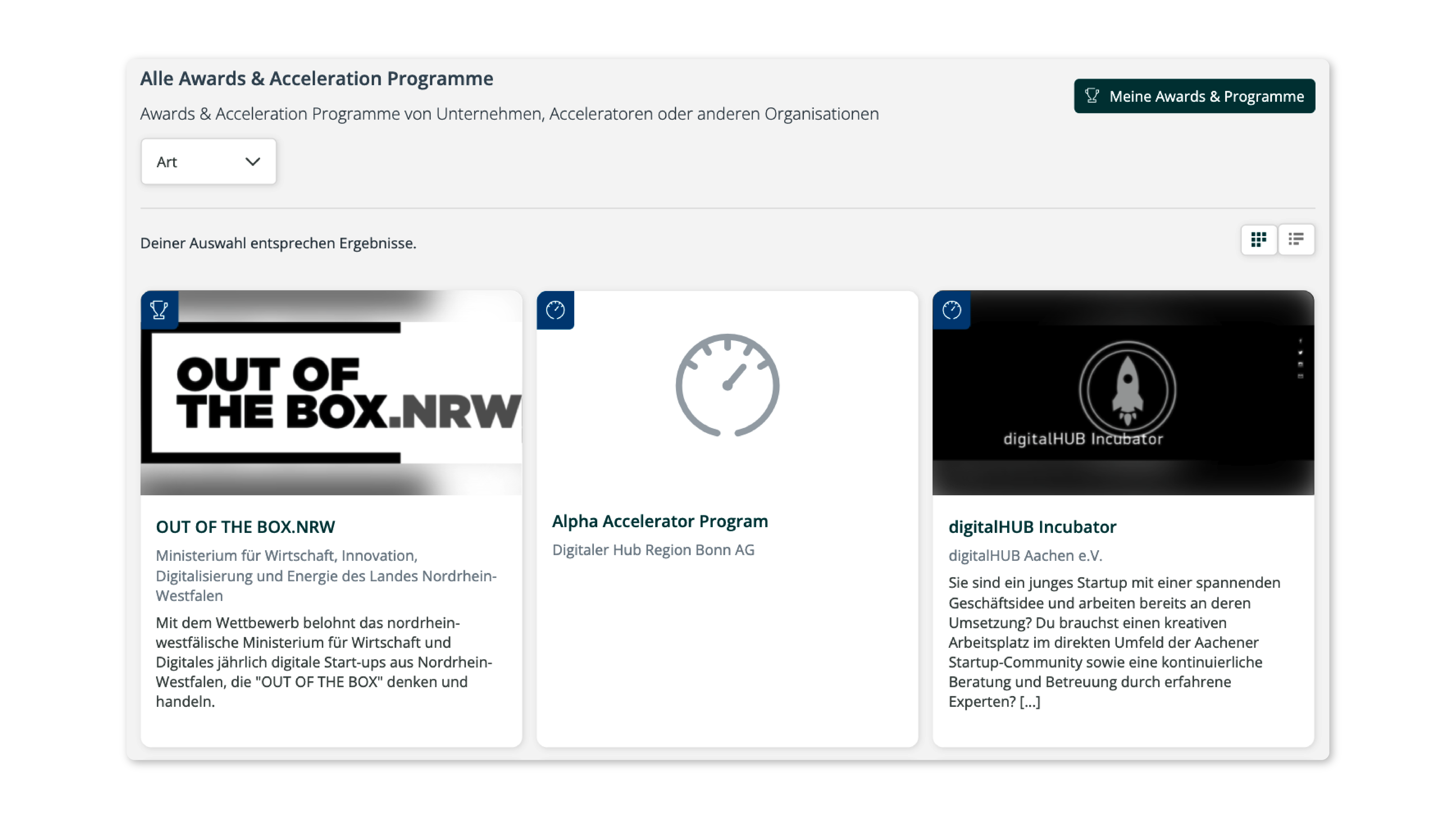 Forms
Forms enable the uncomplicated implementation of surveys (cf. surveymonkey, google forms, etc.) on the platform without the hurdles of having to change the tool and including time-saving evaluation options. Forms can be integrated at various points on the platform and help users to individually create application forms for technology applications, integrate application processes for Innovation Challenges or Accelerator Program applications, request individual information during event registration and other use cases.
No tool change necessary
Integration at different points
For a wide range of use cases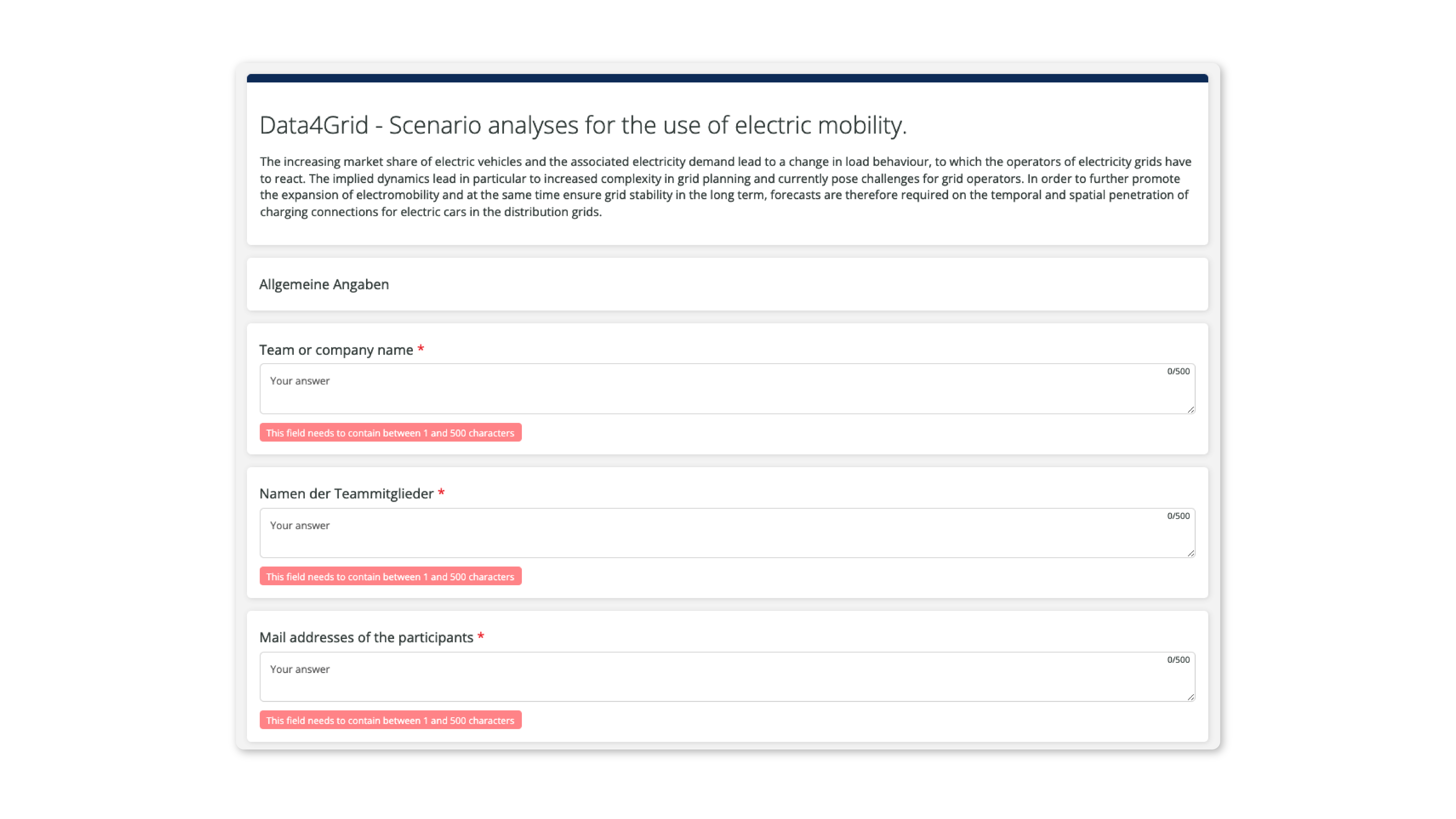 Chat System
LoftOS platforms come with an integrated messaging system that allows users to conveniently contact any other person within the network. A chat widget is located on the bottom right side of the platform, where users can find their conversation history and chat directly with their contacts. Once a new message is received, the user is also notified by email.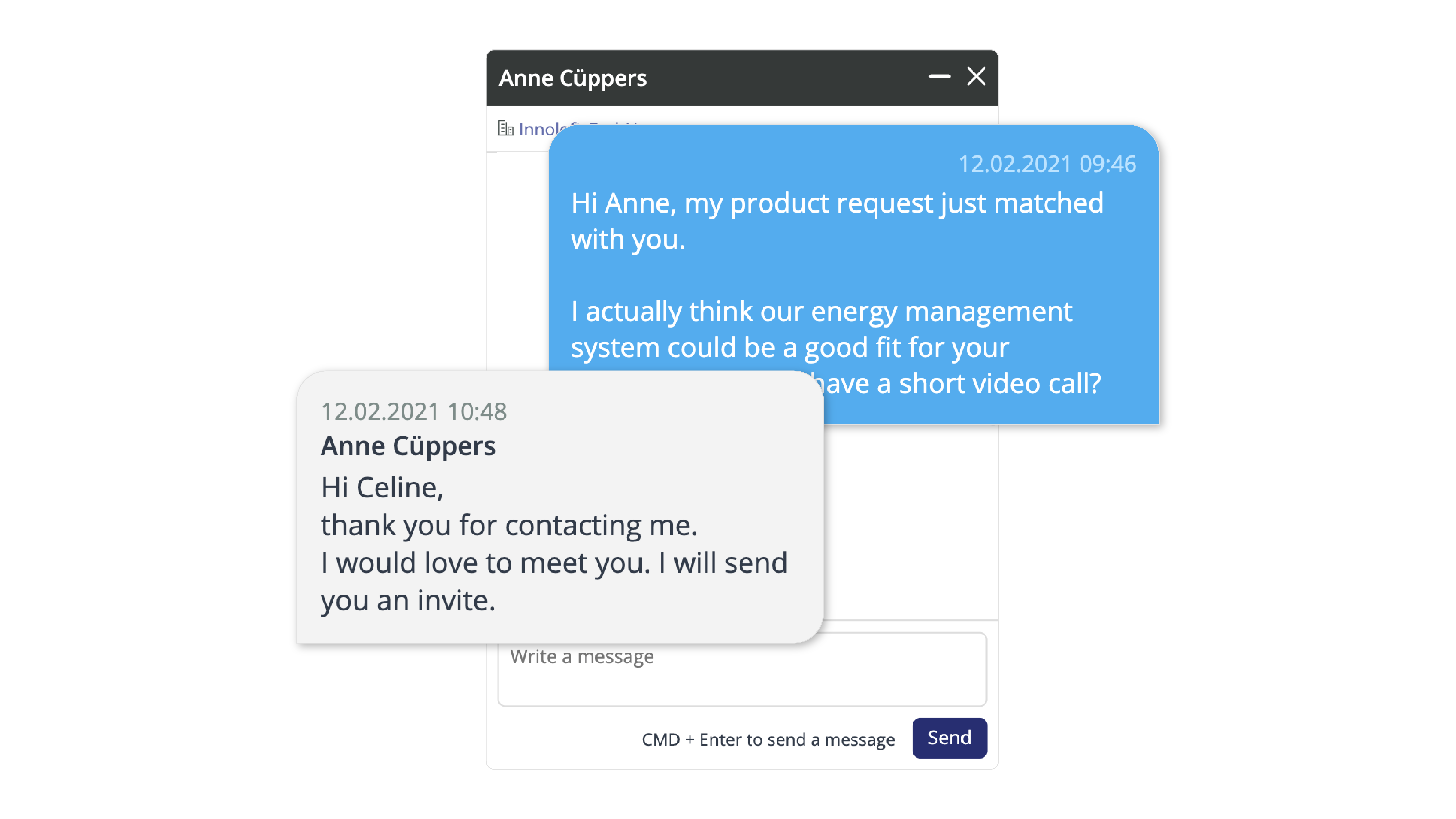 Matching
The matching system calculates fitting contacts based on the individual information that users enter in the Requests and Offers modules. The system continually finds the best fitting business contacts in the network, generating leads and finding partners for a user. Users are notified about new matches per email on a regular basis.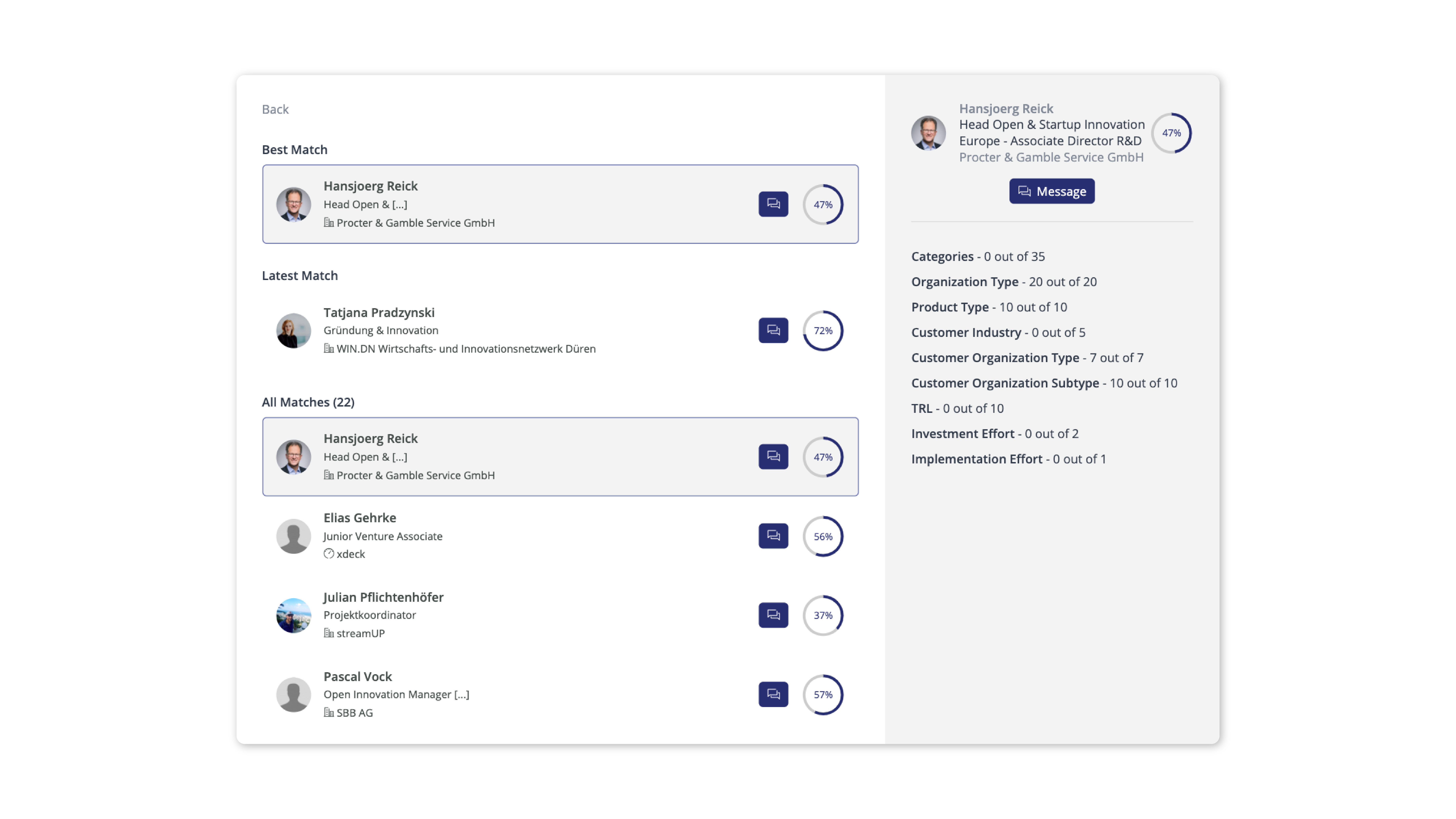 Personal Calendar
Each user can request appointments from other users via the platform. The requests are sent directly via the chat system and corresponding email notifications. The appointments can be managed centrally on the user's personal calendar.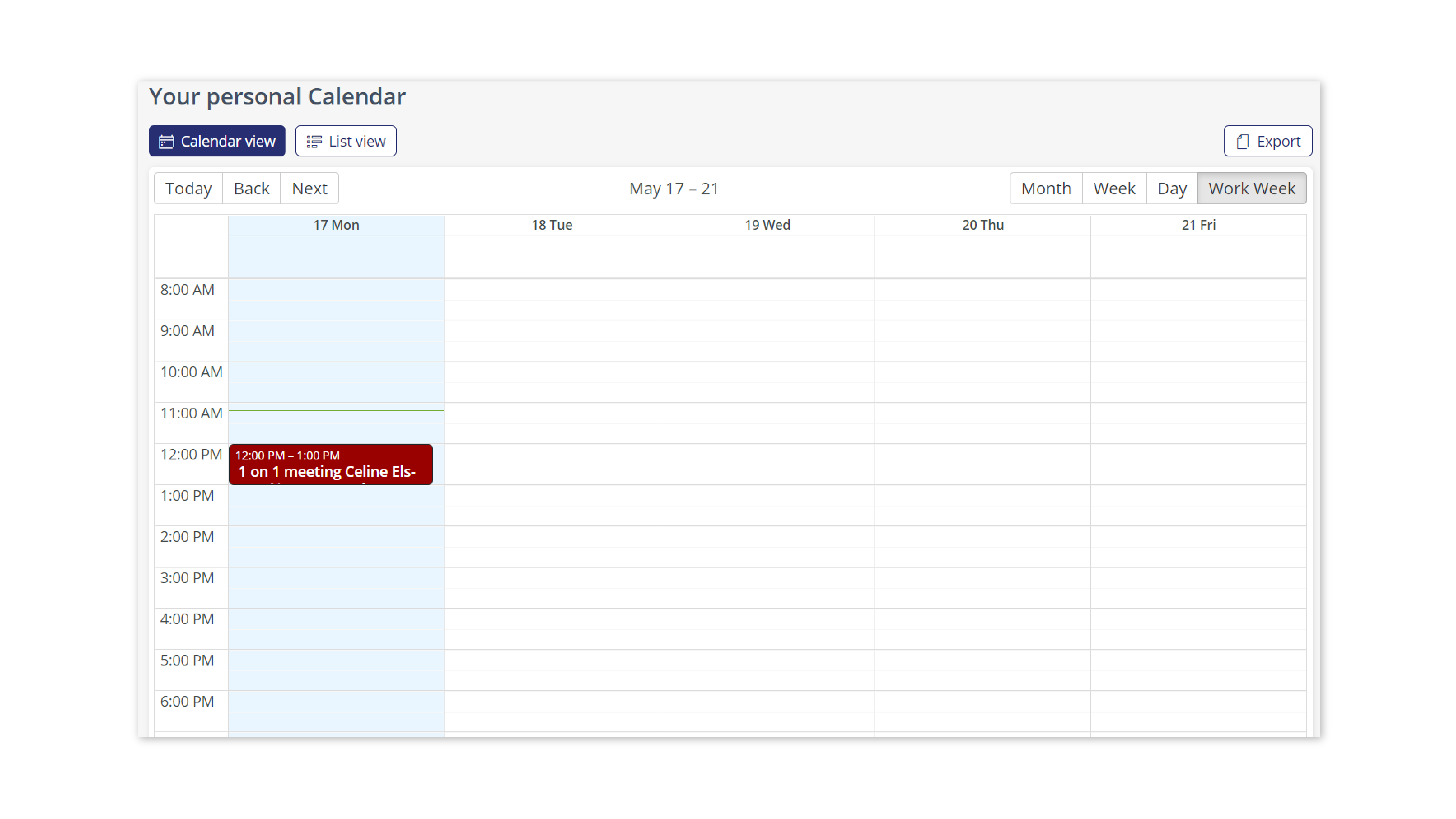 Video Meetings
Users can use an integrated video chat feature for appointments arranged through the platform. In conjuction with the appointment request function, the arrangement and execution of meetings can be handled entirely over the platform.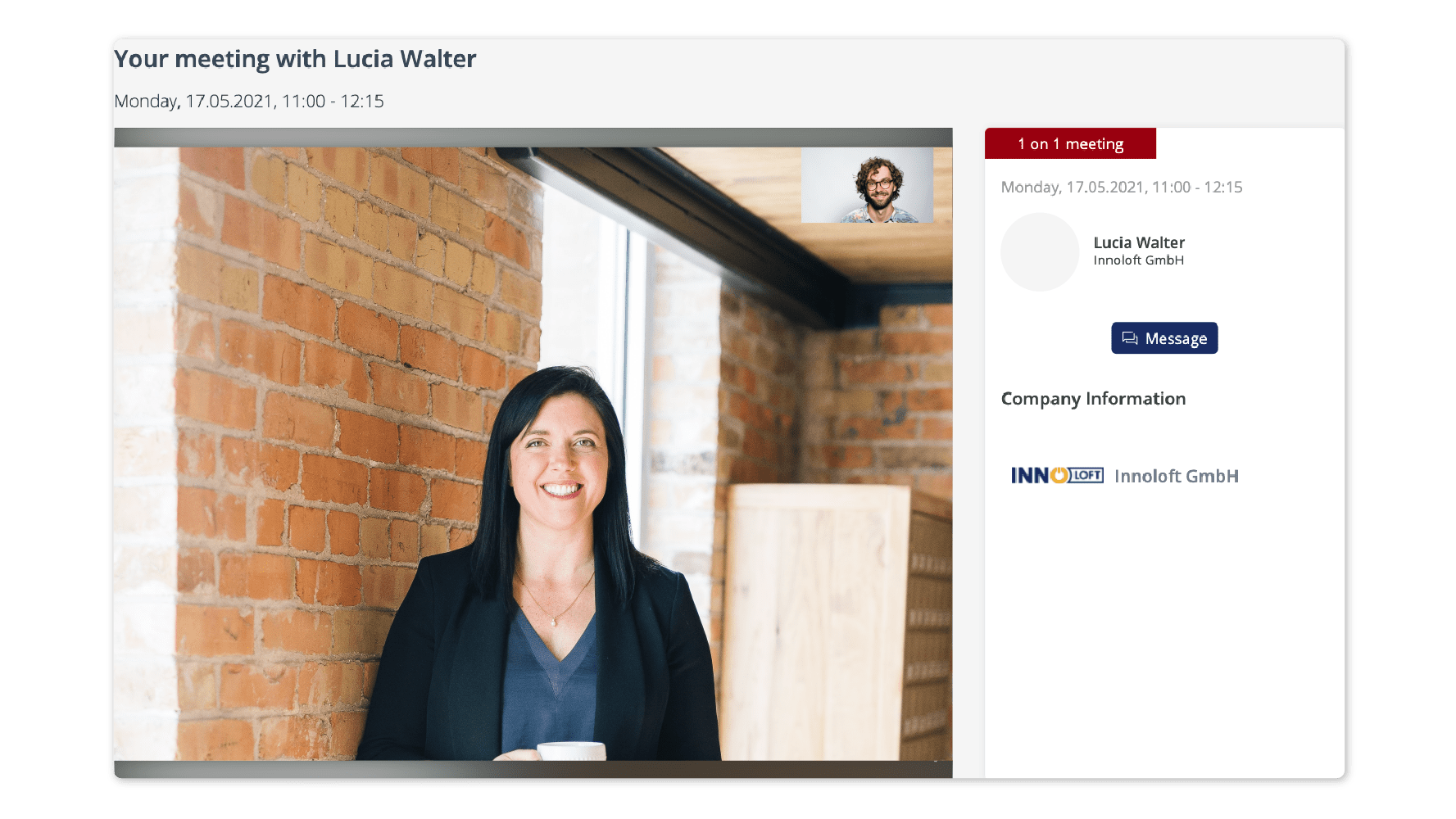 User Settings
User settings allow the user to manage basic account information like passwords, platform language or the different email notification settings.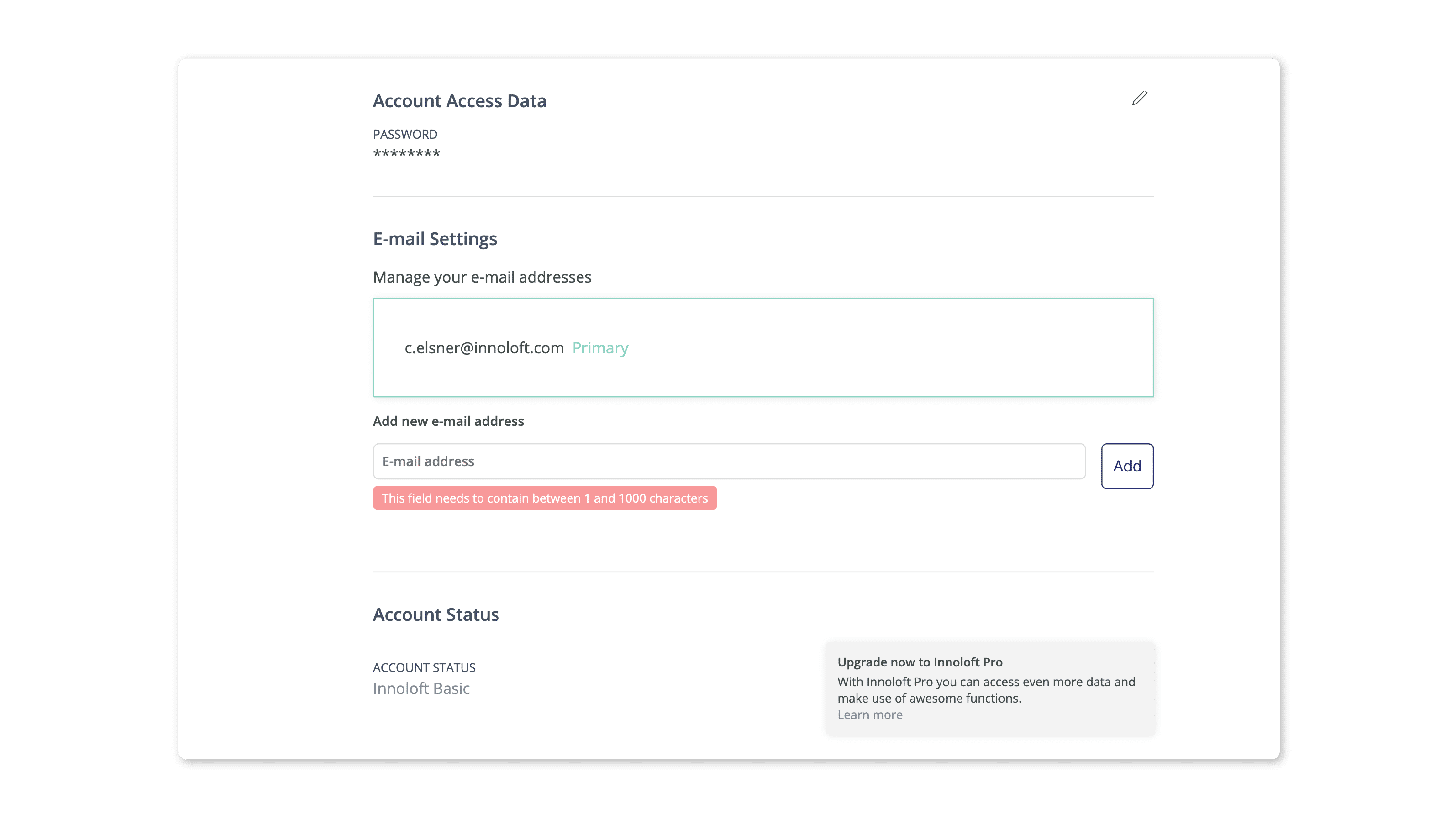 Global Search
LoftOS platforms come with an integrated search engine found in the navigation bar on top of the web page. The search engine allows users to search for all types of content, organisations or people by just typing key words or free text on the search bar. The results are displayed by content type e.g. Organisations, News, Users. Categories & Filters
Most content on the platform is categorised according to specific attributes such as technology segments, markets, location, founding year, etc. The technology segments in particular are structured hierarchically, allowing users to dive deep into an industry and select specific technologies to represent their organisation, product or service. In the database overviews users can easily search for specific content by filtering with relevant attributes.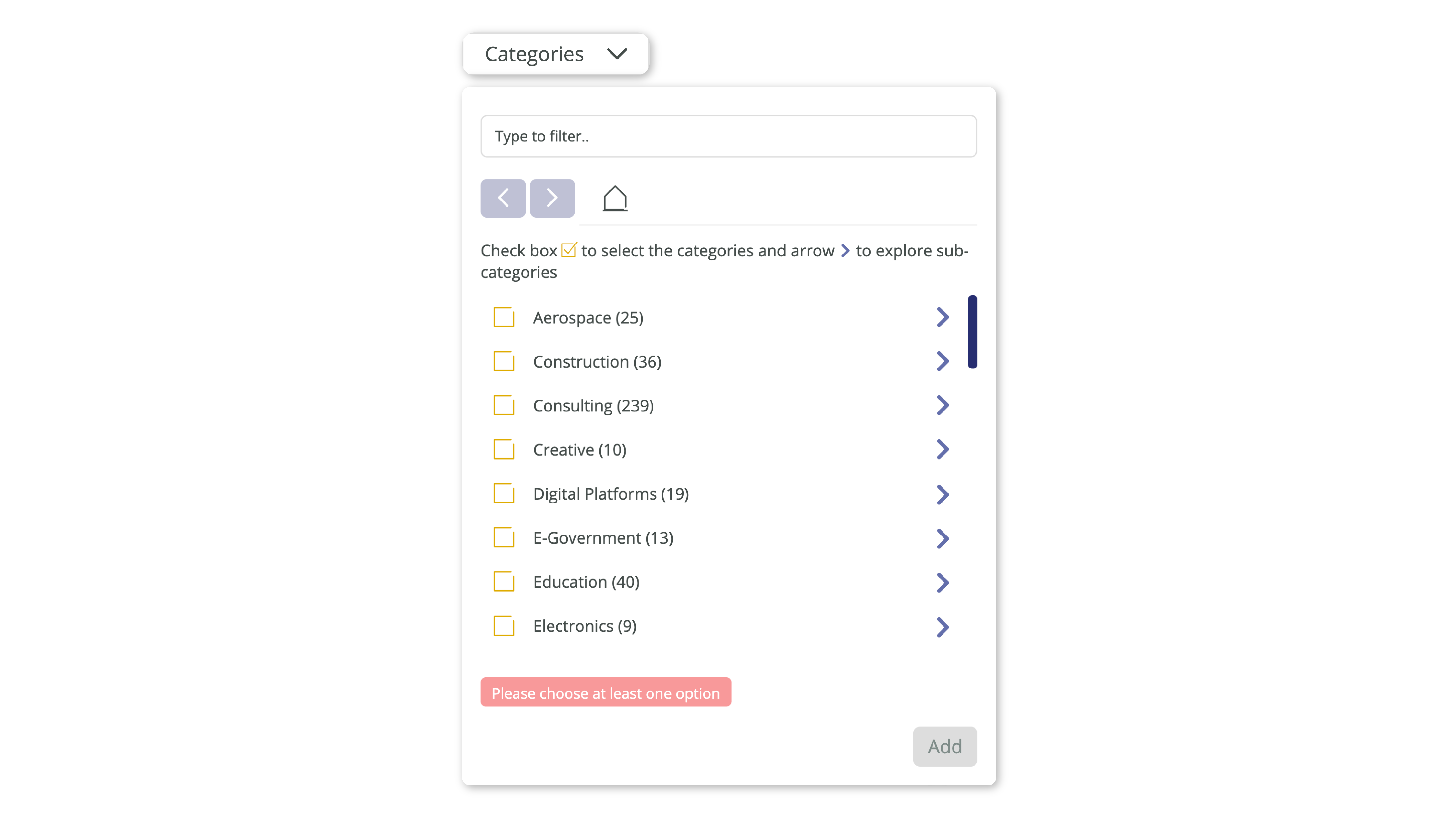 System Mails and Notification System
LoftOS integrates a system for different system mails that are essential for the operation of a platform. The mails are also sent in your corporate design so that users clearly associate the added value and advantages of the platform with you. The system mails are divided into two groups. The first group includes emails that are triggered by an action of the user. This includes account registration, password reset, event registration and network invitations. The second group includes automated notifications about platform events that offer value to the user and are intended to increase user engagement. These include email notifications about new messages, new matches or new platform content.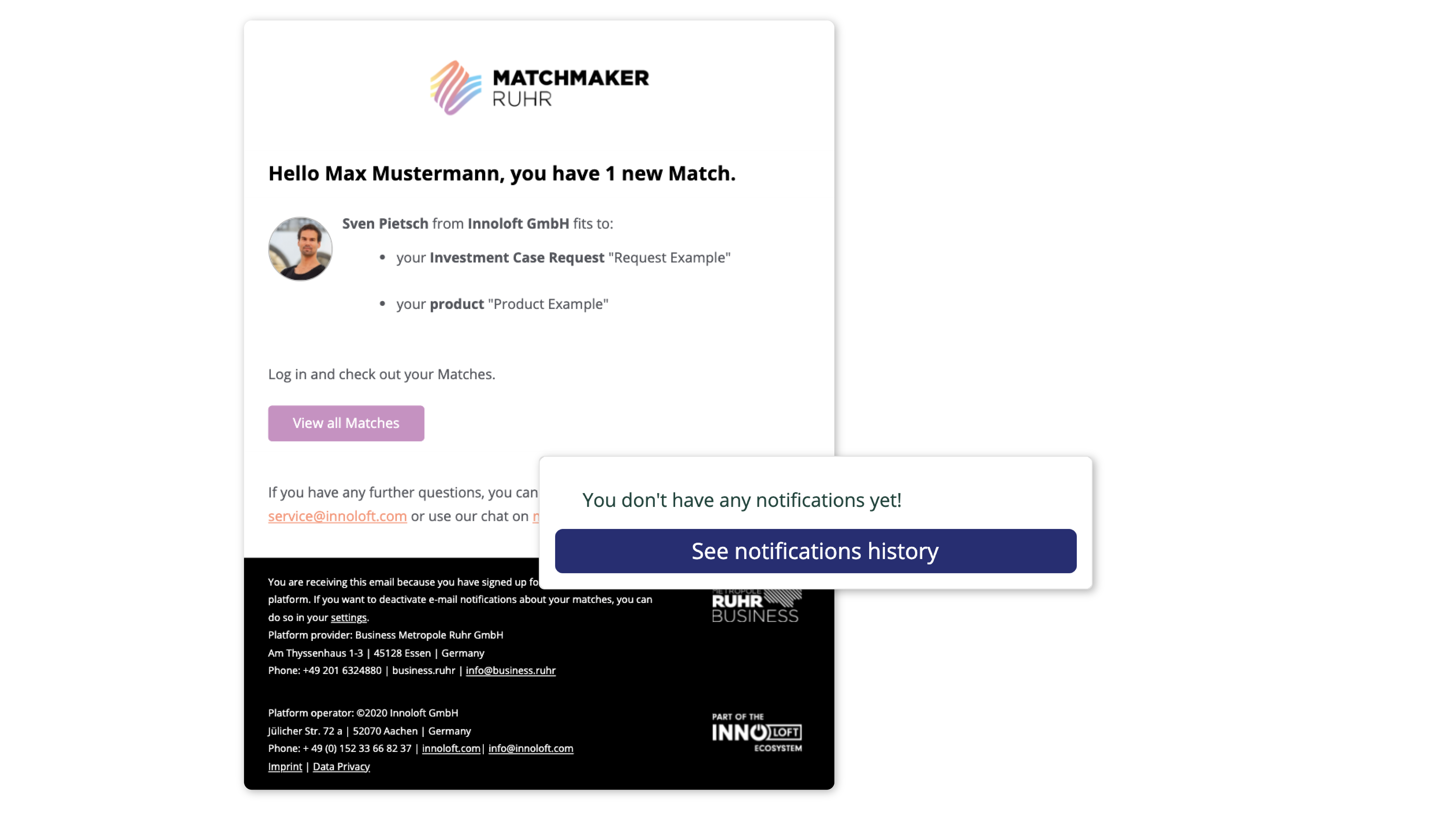 Invitation System
To facilitate the platform's user growth, the platform offers various invitation features. Users can invite business contacts to the platform via a widget next to the feed. All the user has to do is to enter the email address and name. A corresponding email is sent automatically. Users can also add team members by inviting work colleagues to their organisation's profile.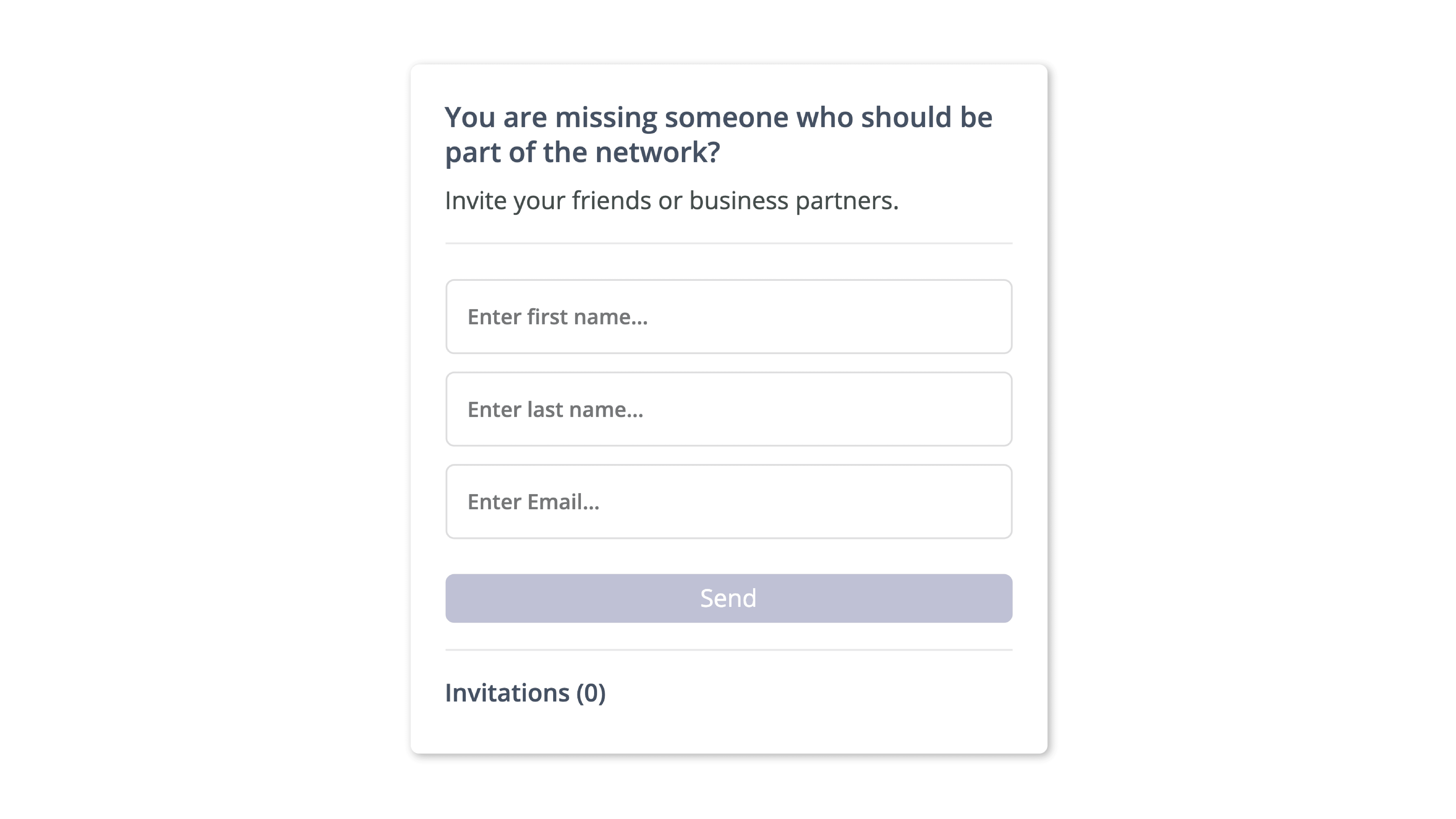 Applications
With the Applications functionality, applications for various formats such as startup challenges or incubator batches can be carried out digitally through the platform. Application form questions can be defined individually. By answering the questions, users can submit applications. In addition, basic information on e.g. the applicant's organisation is automatically pre-filled from the profile whenever possible. As an additional service, Innoloft offers the creation of corresponding landing pages.
Registration & Login
Each LoftOS platform integrates a login and authentication system. Users can be assigned to organisations automatically through their business e-mail address domain (e.g. employee@company.com). New users also have the option to register using Linkedin or Google and can request to be assigned to a specific organisation. An organisation admin then has to confirm these requests. This account system also acts as a single sign-on for platforms on the Innoloft Ecosystem.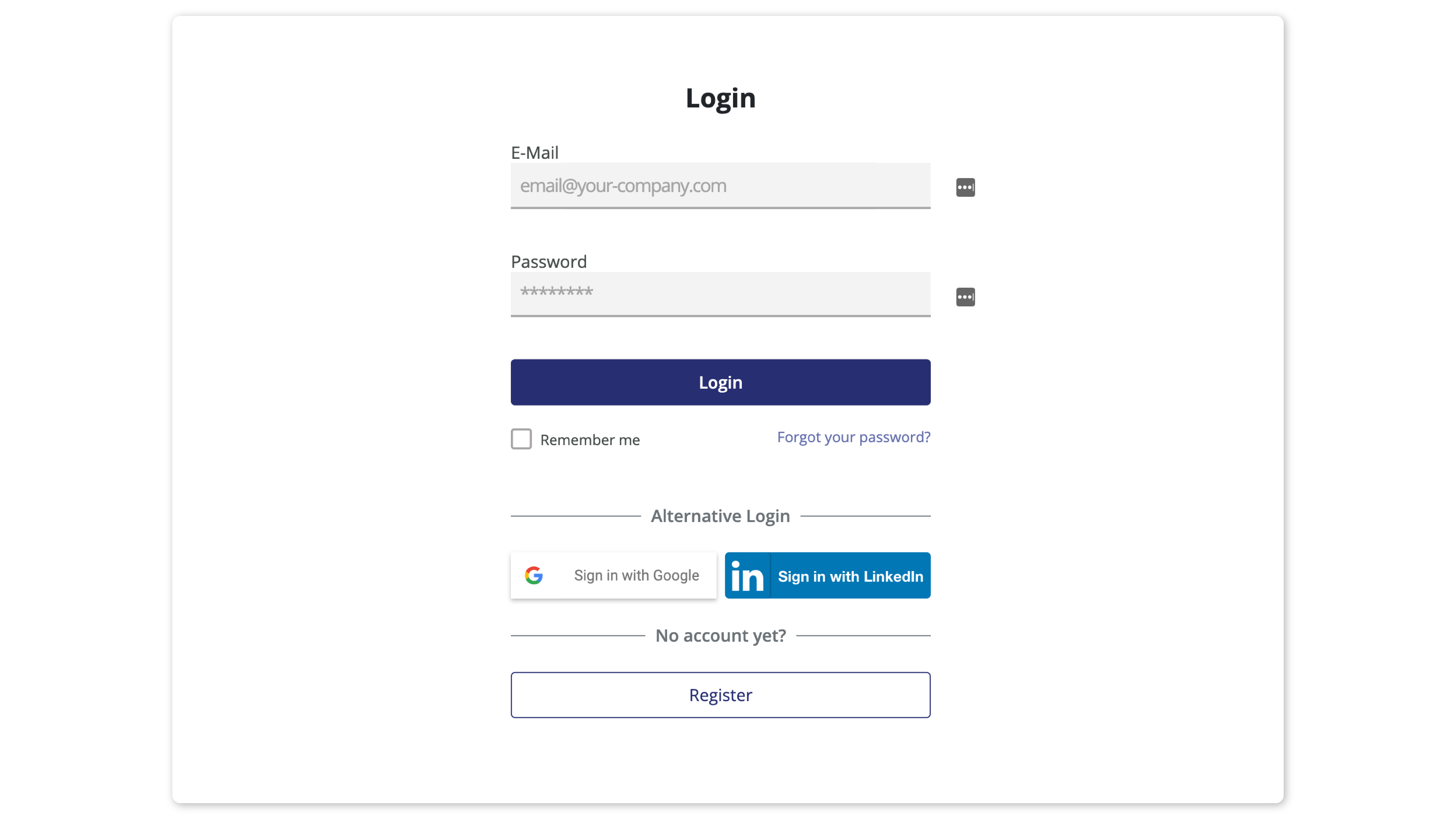 Automated Live Translation
Content on LoftOS platforms is automatically translated to platform relevant languages using state-of-the-art machine translation models. The goal is to lower language barriers and promote international networking between all users in the Innoloft Ecosystem. Currently, the most used languages are English, German, Chinese (Mandarin) and French.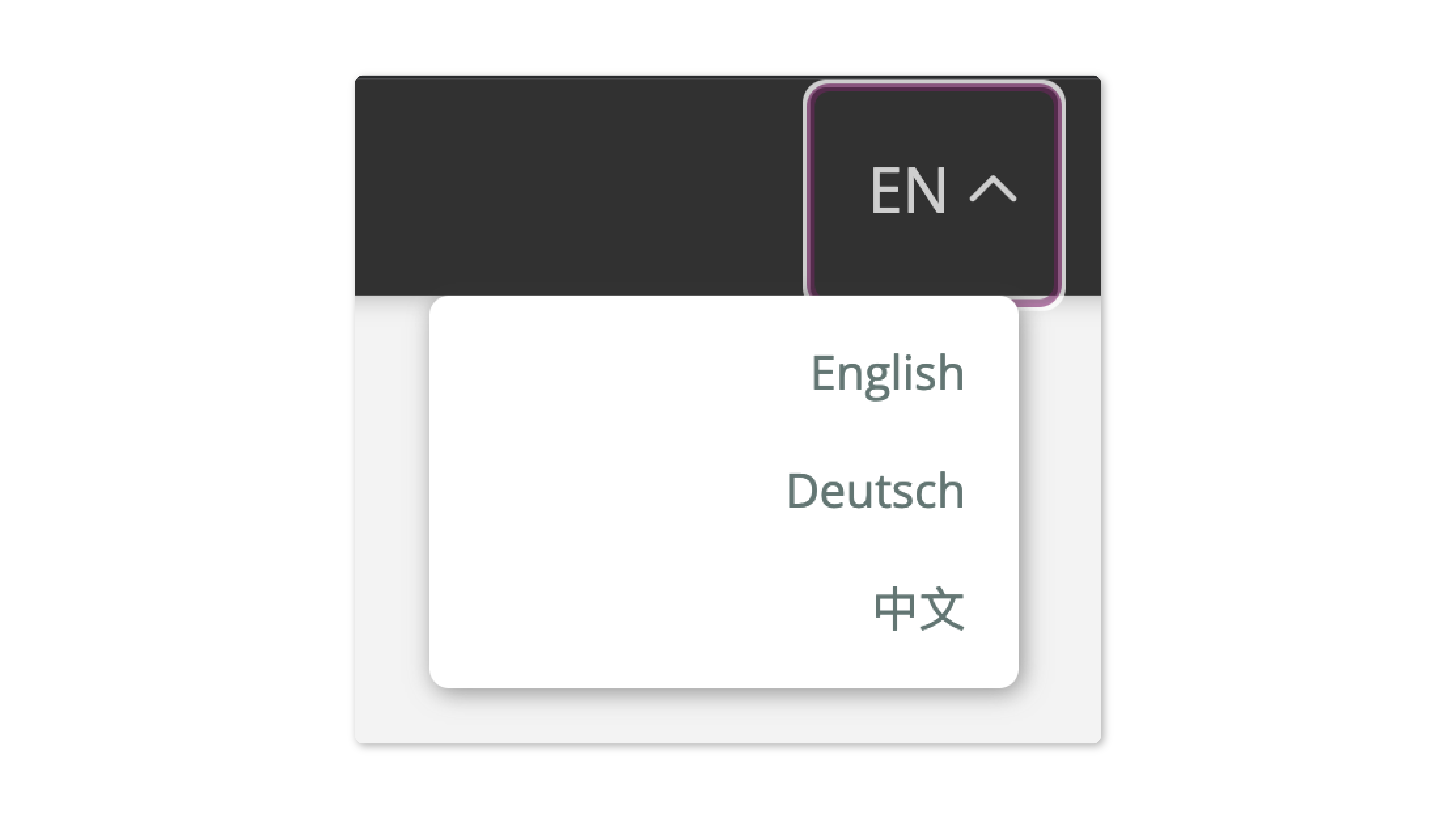 Analytics
In addition to analytics functions in the Admin Area module for measuring platform performance, Innoloft offers integration of common analytics tools such as Google Analytics or Matomo.
Shared Ecosystem
The Innoloft Ecosystem is a "network of networks" and a key feature of our LoftOS product. Each LoftOS platform can be connected to every other platform. This means that several individual B2B networks can exchange business opportunities and needs between each other.
Community-Management
This function not only gives users an overview of all the platforms in the ecosystem, but also allows them to control on which platforms they want their content, such as offers and requests, to be displayed. Thus, users always have control over their visibility in the ecosystem and can maximize their reach by joining additional platforms.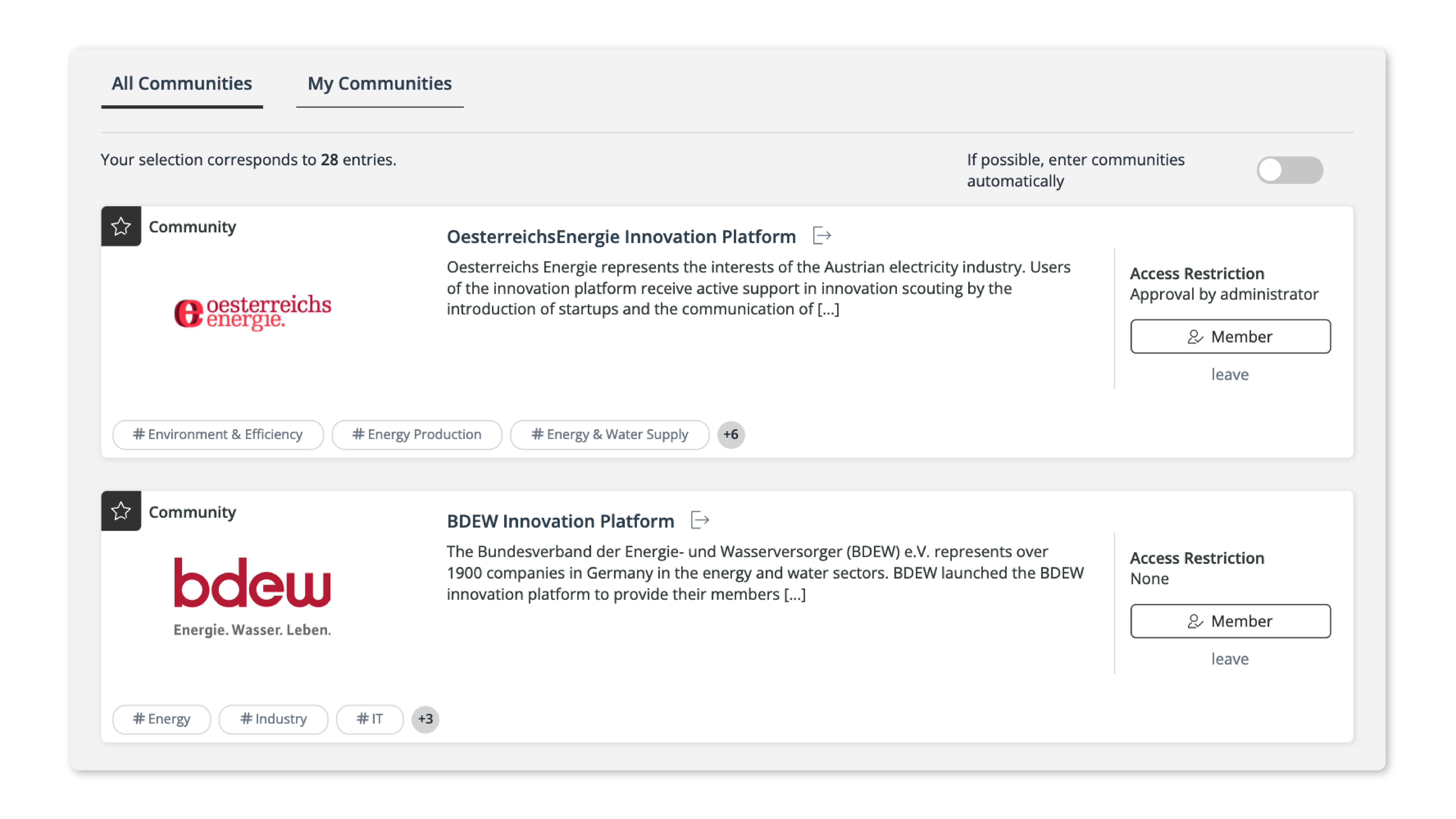 Platform Landing Page
Along with the custom LoftOS platform, Innoloft also offers the design and development of a new website to serve as an entry point to your digital platform. The design and layout are adapted to your specific corporate design along with a custom URL. The landing page communicates the greatest added value of your digital platform and your organisation. It can also be embedded in an existing website and can be adjusted to the "look and feel" of said website.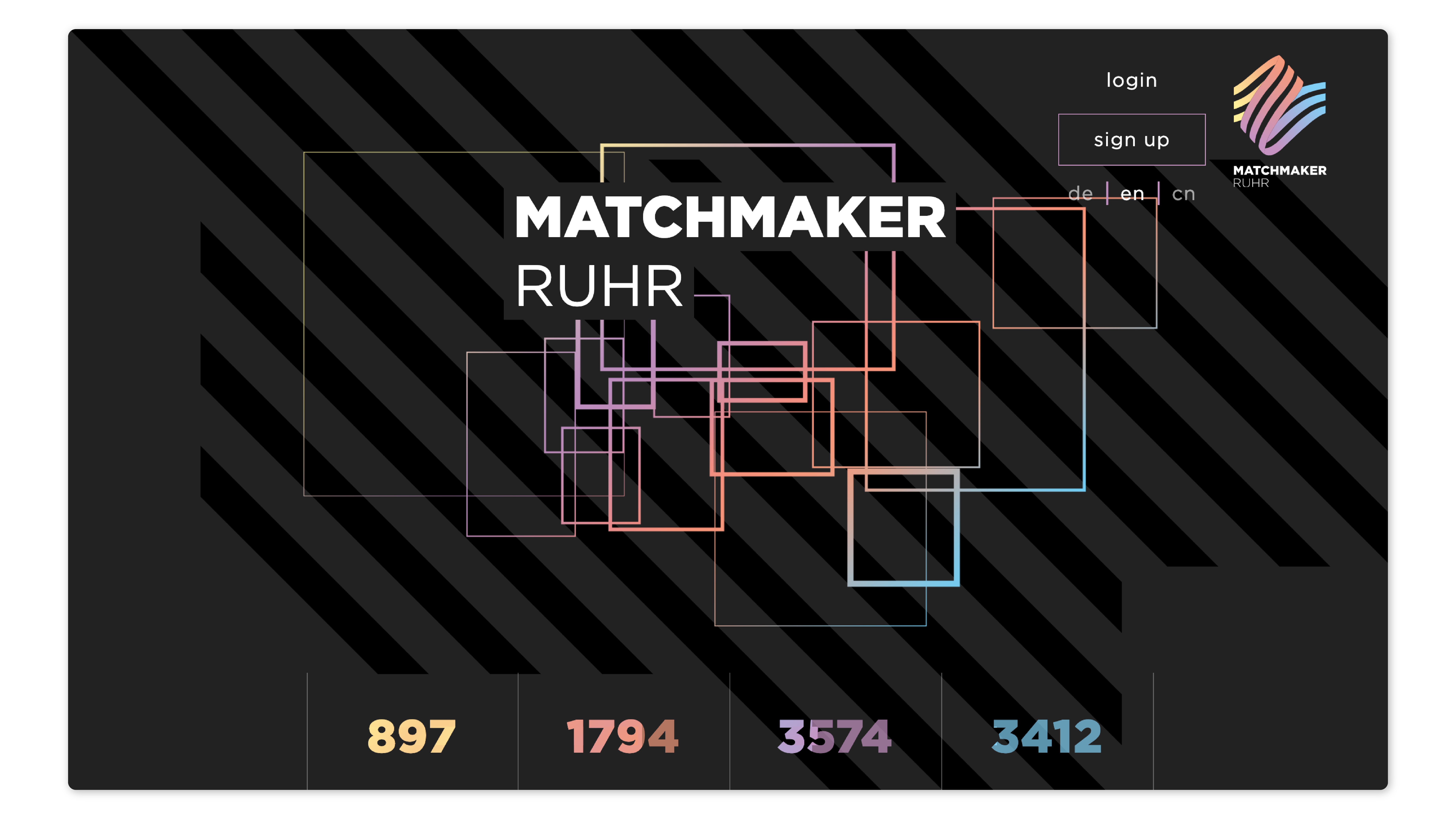 Community Building and Management
Innoloft is committed to the success of each partner platform. We offer you a selection of "best practice" methods to turn your existing network digital, build the community up and keep it "alive". This ranges from user interaction on the platform, social media marketing to search engine optimisation. In doing so, we strive for consistent communication and support.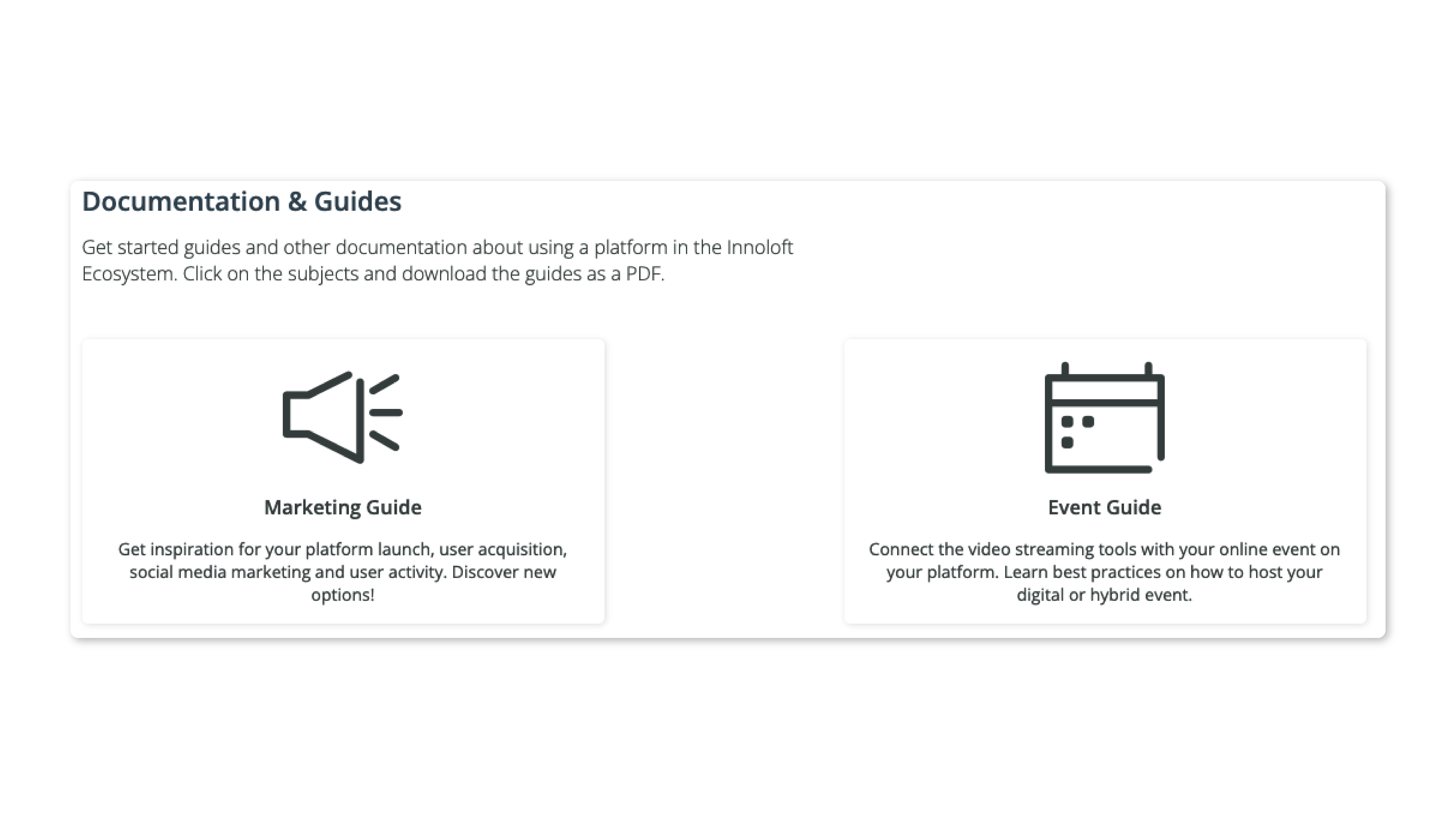 Live User Support
Live technical support is available to all users for questions related to the platform via a chat-window on the bottom left corner of the webpage. Live chat is always available from 9:00 AM - 17:00 AM CET. Outside of these times, users can still write through the chat window. Their tickets will be logged and addressed as soon as possible.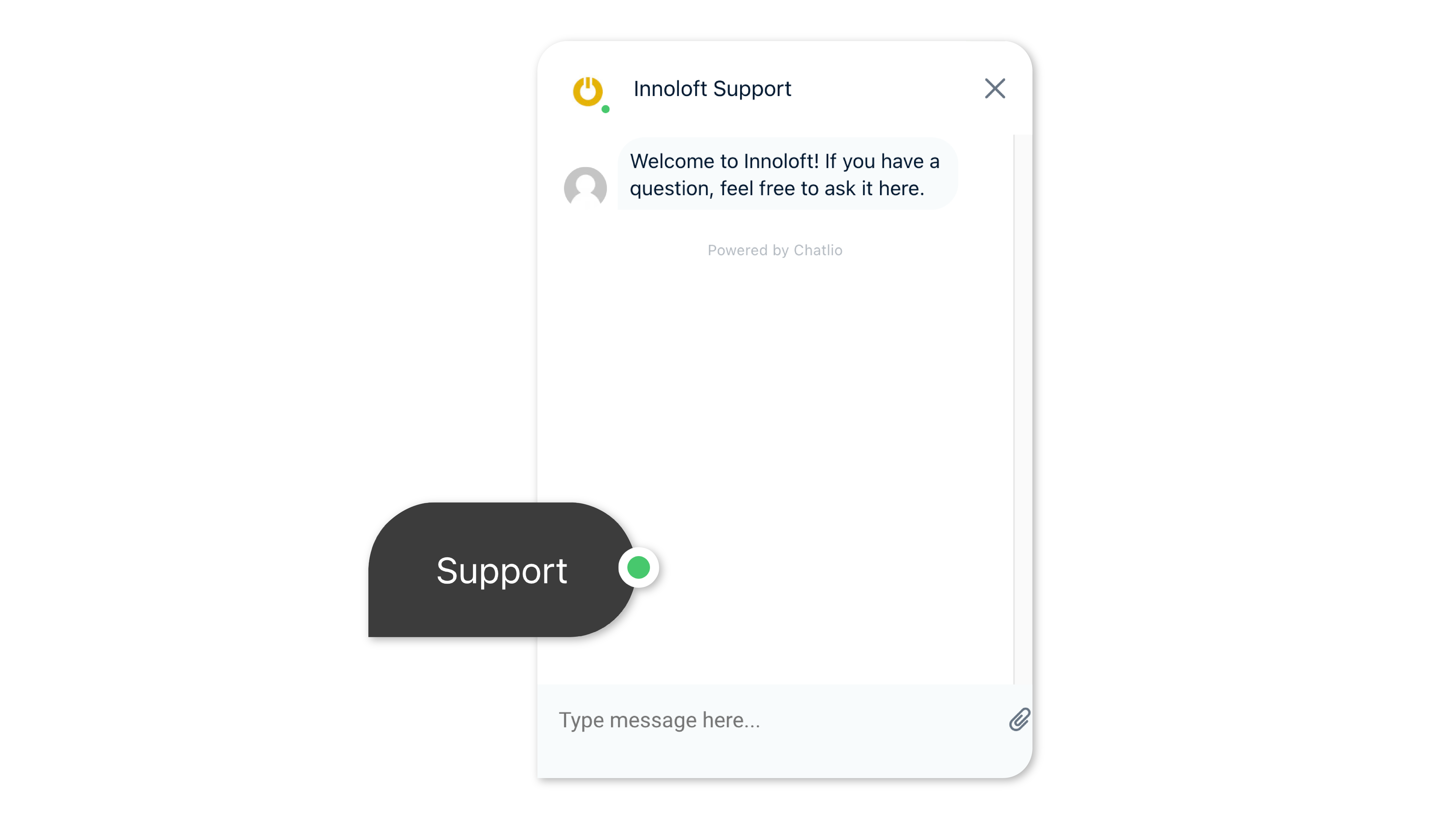 Applications Landing Page
In addition to the Application functionality, Innoloft offers the creation of custom landing pages to enable an even better presentation for the respective challenge, incubator batch, etc.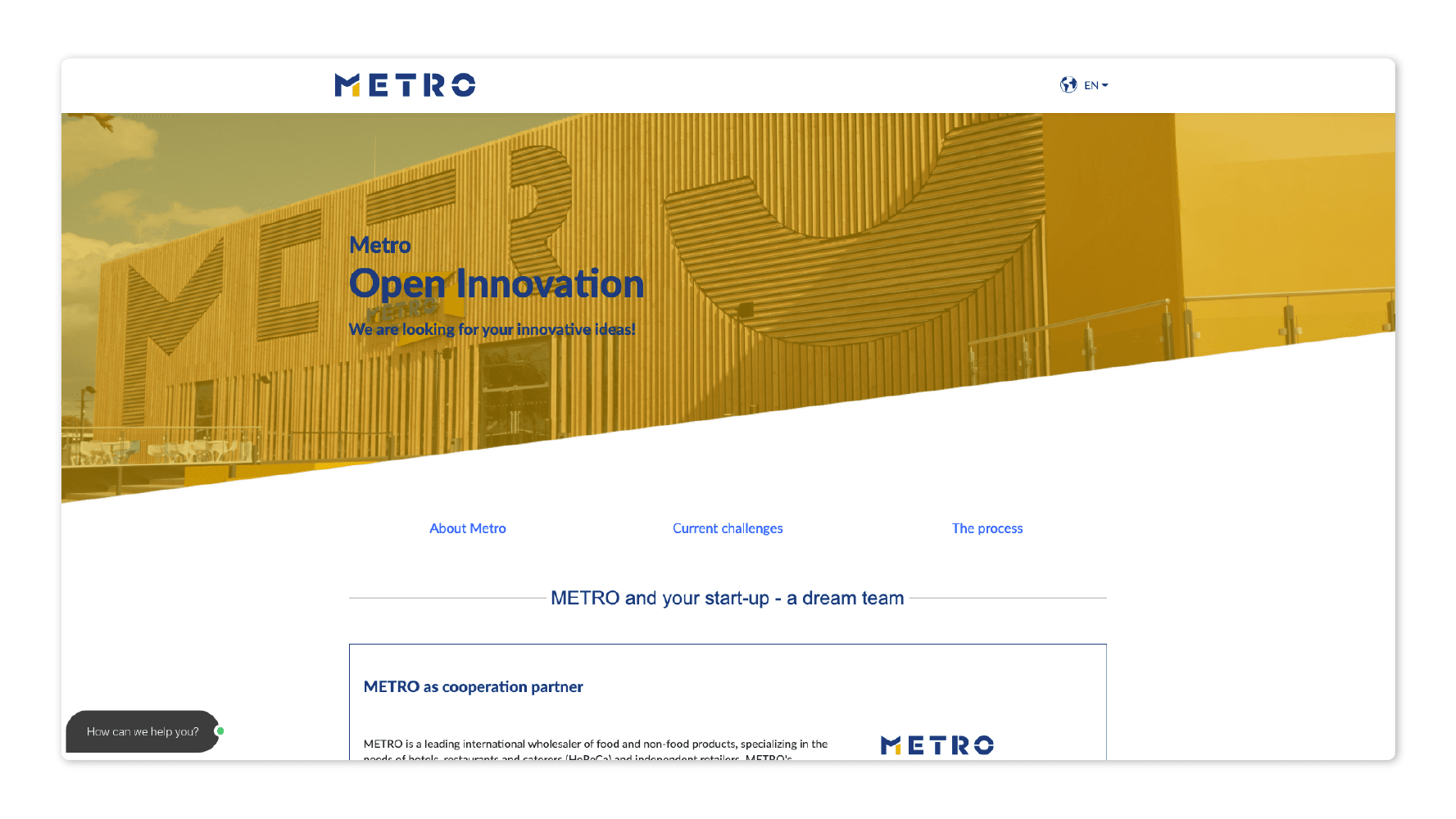 Get in touch
A live demo is better than 1000 words. Let our team guide you through our solution.
Schedule a demo